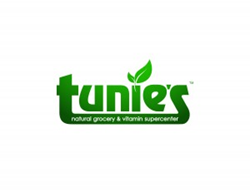 Coral Springs, Florida (PRWEB) January 05, 2016
For over 20 years, in addition to making healthy living more affordable to the local community, a core part of Tunie's Natural Grocery & Vitamin Market's mission has been to offer free wellness education to South Florida consumers. Tunie's continues this tradition with the 16th Annual Health & Wellness Seminar, Tuesday, January 19, 2016 at the Coral Springs Center for the Arts.
The event is Free and open to the public and features an incredible line-up of nationally renowned presenters who will be speaking on the most relevant and compelling topics in the areas of nutrition, natural products, supplements, and alternative remedies for the optimum health of people and our planet.
Speaker Line-up:
Dr. Joseph Mercola
Topic: Cutting Edge Information to Avoid Disease, Improve Health & Longevity
Dr. Mercola has been a licensed osteopathic physician in the state of Illinois since 1985. He is the author of three New York Times Bestselling books,The Great Bird Flu Hoax,The No-Grain Diet, and Effortless Healing and has been featured on the Today Show, CNN, ABC's World News Tonight, CBS, NBC and ABC local news shows. His website, Mercola.com , is the world's #1 Natural Health Website.
Jordan Rubin
Topic: How You Can Experience a Revolution of Regeneration in Body, Mind and Planet and How the Health of Your Body is Tied to the Health of the Planet
One of America's most recognized and respected natural health experts, Jordan is a New York Times bestselling author and his weekly TV show, Living Beyond Organic, reaches over 30 million households worldwide. He is currently launching a new product line, Get Real Nutrition, whose mission is to restore real food nutrition to your body and vitality to our planet leading the revolution of regeneration.
Terry Lemerond
Topic: Top 3 Herbs in the World for Optimum Health
As Founder and President of EuroPharma, Inc., Terry has developed over 400 nutritional and botanical formulations that continue to be top-selling products in the market today. He also lectures on personal and spiritual growth.
Tunie's is thrilled to once again offer this unique wellness educational opportunity to our community at no cost to attendees. This year's event is brought to you by Garden of Life and takes place on Tuesday, January 19th at the Coral Springs Center for the Arts. Presentations begin at 6:30pm, doors open at 6:00pm, it's suggested to arrive early to insure your seat at the show. A limited number of VIP tickets will be on-sale and include premiere seating, special Tunie's savings and free products.
Directly following the event Tunie's will host a sampling party in the lobby of the theater featuring over 50 companies distributing free samples of top name natural products. Participant's include Garden of Life, Bitsy's Brain Food, Country Life Vitamins, Eden Foods, Europharma, Gaia Herbs, Get Real Nutrition, Halo Purely For Pets, Irwin Naturals, Lesser Evil Snacks, Manitoba Harvest Hemp, Mercola, Miso Master Miso, Natural Factors, Nature's Plus, New Chapter, Organic India, Rainbow Light, Solgar, Suja Juices and many more.
# # #
About Tunie's:
Since 1993 Tunie's mission has been to improve the lives of our customers and the people in the South Florida community by making healthy foods, supplements and nutritional education affordable and accessible to everyone. Tunie's now has 3 convenient locations in Coral Springs, Palm Beach Gardens and the newest store in Ft. Lauderdale. Tunie's offers free weekly wellness workshops and free nutritional counseling in all their stores.
About Garden of Life:
Garden of Life's commitment to health goes beyond offering some of the most effective nutritional products in the world. They are interested in building relationships with people to help them transform their lives to attain extraordinary health. By combining the best of nature and science, the Garden of Life brand offers a path to healthy living with premium products that are supported by education and innovation.
For more information please visit Tunies.com.