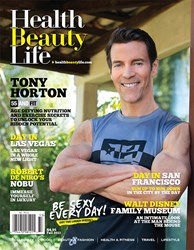 The Rising Star of Interactive Media
San Diego, CA (PRWEB) August 22, 2013
Health Beauty Life, the rising star of interactive media, is proud to announce that effective immediately, Health Beauty Life Magazine is available at select Whole Foods locations.
Additionally, a planned coast-to-coast launch into Barnes & Noble and BooksAMillion locations will significantly expand the magazine's reach for the winter 2014 issue, which is due on newsstands mid November, 2013.
Health Beauty Life Magazine is interactive, with QR code technology that make the articles come alive. Scan the codes to access Health Beauty life videos from the magazine articles and features.
In addition to the national magazine, Health Beauty Life with Patrick Dockry, the network television series, reaches 92 million households Saturdays at 9:30 a.m. EST/PST, 8:30 a.m. CST on WEtv and 32 million households Saturdays at 9:00 p.m. PST/ 6:00 p.m. EST on Tuff TV.
Be sure to experience Health Beauty Life to catch up with your favorite celebrities, cook and dine with the nation's finest chefs, plan your travel with our fast paced "in a day…" series, and discover the latest innovations in health & fitness and the latest from the worlds of beauty, fashion and lifestyle.
Don't miss Health Beauty Life, on the newsstand at the finest stores, in the reception area of your health care professional, at your favorite salon, on your television, and on your desktop.
For more information, please visit HealthBeautyLife.com.