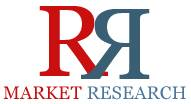 The global healthcare analytics market is expected to reach $8.7 Billion by 2020 from $5.8 Billion in 2015, at a CAGR of 26.5% during the forecast period.
(PRWEB) July 29, 2015
The healthcare analytics market is categorized on the basis of type, component, delivery model, application, end user and region. Factors such as the rising pressure to curb healthcare costs, big data in healthcare, technological advancements, growing awareness about benefits of analytics, and increase in venture capital investments are driving market growth. Check 149 data tables & 57 figures spread through 200 pages with in-depth TOC on "Healthcare Analytics/Medical Analytics Market" at http://www.rnrmarketresearch.com/healthcare-analyticsmedical-analytics-market-predictive-modeling-clinical-analytics-financial-analytics-others-trends-global-forecasts-2017-market-report.html
Several initiatives have been taken in America to reduce the healthcare costs and improve patient care, such as the Meaningful Use incentives and U.S. federal government regulations (such as the ICD-10 coding standards, HIPAA, and PPACA). The need for hospitals to comply with federal healthcare mandates encourages them to use data analytics for decision-making, improving the quality of care, and preventing avoidable costs. The U.S.'s prominence in healthcare analytics is also boosting the growth of the North American market.
Some of the top players in healthcare analytics market included in this research are Allscripts Health Solution, Cerner Corportation, Health Catalyst, IBM Corporation, Inovalon, Inc, Mckesson Corporation, Medeanalytics, Optum, Inc, Oracle Corporation, SAS Institute, Inc, Truven Health Analytics, Inc and Verisk Analytics, Inc among others. Order a copy of this report at http://www.rnrmarketresearch.com/contacts/purchase?rname=63364
Apart from the comprehensive geographical analysis, product analysis, and market sizing, the report also provides a competitive landscape that covers growth strategies adopted by industry players over the last three years. In addition, the company profiles comprise basic views on key players and their product portfolios, developments, and strategies adopted. The above mentioned market research data, current market sizes, and forecast of future trends will help key players and new entrants make informed decisions regarding product offerings, geographical focus, and change in strategic approach; R&D investments; and levels of output in order to remain successful.
The healthcare analytics market report will enrich both established firms as well as new entrants/smaller firms to gauge the pulse of the market, which in turn will help firms garner a greater market share. Firms purchasing the report can use any one or a combination of the below mentioned five strategies (market penetration, product development/innovation, market development, market diversification, and competitive assessment) for strengthening their market shares. This is a premium research report priced at US$ 4650 for single user PDF license. Get discount on this research at http://www.rnrmarketresearch.com/contacts/discount?rname=63364
The report provides insights on the following pointers:

Market Penetration: Comprehensive information on the product portfolios of top players in the healthcare analytics market. The report analyzes the healthcare analytics market by type, application, component, delivery mode, end user, and region
Product Development/Innovation: Detailed insights on upcoming technologies, R&D activities, and new product launches in the healthcare analytics market
Competitive Assessment: In-depth assessment of market strategies, geographical and business segments, and product portfolios of the leading players in healthcare analytics market
Market Development: Comprehensive information about lucrative emerging markets. The report analyzes the market for healthcare analytics across geographies
Market Diversification: Exhaustive information about new products and services, untapped geographies, recent developments, and investments in the healthcare analytics market
Inquire more at http://www.rnrmarketresearch.com/contacts/inquire-before-buying?rname=63364
Related Market Reports:
"Healthcare Cloud Computing Market by Application (PACS, EMR, CPOE, RCM, Claims Management), Deployment (Private, Public), Service (SaaS, IaaS), Pricing (Pay as you go) & by End-User (Providers, Payers) - Analysis and Global Forecasts to 2020" Companies profiled in this research report are Athenahealth, Inc, Carecloud Corporation, Carestream Health, Inc, Cleardata Networks, Inc, Dell Inc, Global Net Access (GNAX), IBM Corporation, Iron Mountain, Inc, Merge Healthcare, Inc and VMWare, Inc discussed in this research available at http://www.rnrmarketresearch.com/healthcare-cloud-computing-clinical-emr-saas-private-public-hybrid-market-global-trends-challenges-opportunities-forecasts-2012-2017-market-report.html .
"Telehealth Market by Component (Hardware (Blood Glucose Meters), Software (Integrated), Services (Remote Monitoring, Real-time Interactions)), End User (Providers, Patients) & by Delivery Mode (On Premise, Web, & Cloud) - Trends & Global Forecast to 2020" Companies profiled in this research report are Philips Healthcare, Medtronic, Inc, Honeywell Life Care Solutions, Tunstall Healthcare, Cerner Corporation, Cisco Systems, Inc, GE Healthcare, Mckesson Corporation, Medvivo Group Ltd, Robert Bosch Healthcare, Inc and Siemens Healthcare discussed in this research available at http://www.rnrmarketresearch.com/telehealth-market-by-component-hardware-blood-glucose-meters-software-integrated-services-remote-monitoring-real-time-interactions-end-user-providers-patients-by-delivery-mode-on-premise-web-cloud-trends-global-forecast-to-20-market-report.html .
Explore more in healthcare market research reports at http://www.rnrmarketresearch.com/reports/life-sciences/healthcare
About Us:
RnRMarketResearch.com is your single source for all market research needs. Our database includes 500,000+ market research reports from over 100+ leading global publishers & in-depth market research studies of over 5000 micro markets.