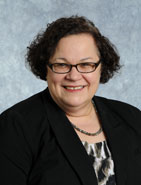 Cleveland, Ohio (PRWEB) July 08, 2014
In CHAMPS Patient Experience's most recent blog post, Take Your Healthcare Organizational Culture from Good to Great, Carol Santalucia shares her thoughts on the topic.
Great organizational cultures - where do they come from? It's usually said that an organization's culture starts at the top. Santalucia would agree with this statement. However, she believes great healthcare organizational culture is as much "top down" as it is "bottom up" and also "middle out." In other words, a great healthcare organizational culture has to come from everywhere.
She explains that in order to ensure greatness, everyone needs to be talking about and living your healthcare organization's culture daily. This means…

Behavior standards must be clear and known by everyone in the organization, AND they must be consistent with the culture of the organization.
Your culture expectations need to be part of new employee orientation in a way that everyone understands, "this is the way we do things here." If a new employee does not think they can truly live that culture, it might be better to hire someone else.
Storytelling should be utilized - from C-suites telling stories at meetings, to directors sharing during leadership rounds, to managers telling stories at huddles - the message needs to be loud and clear in support of the organization's culture.
All employees need to demonstrate characteristics that exemplify your healthcare organizational culture and need to be recognized and rewarded for doing so. This acts as a great reinforcement of the culture.
In order to take your healthcare organizational culture from good to great, the most important thing is consistency. These things have to happen day in and day out, with each shift and with each interaction. That's what makes it challenging, but also what makes your organization a great place to work. And even more importantly, a great healthcare organizational culture helps ensure positive patient experiences.
Santalucia closes her blog by asking readers if they have seen their healthcare organizational culture positively affect the patient experience.
To learn more about the CHAMPS Patient Experience blog, PX Perspective, visit http://www.pxperspective.com.
###
In partnership with Santalucia Group, CHAMPS Patient Experience offers a variety of services to enhance the patient experience. Led by Carol Santalucia, a recognized leader in patient experience with more than 30 years of expertise, CHAMPS offers outcomes-based services designed to create an optimal patient experience. We believe providing an optimal patient experience not only makes sense intuitively but also leads to improved healthcare outcomes, increased patient loyalty and an enhanced financial position for our clients. To learn more about us and our services, visit http://www.champspatientexperience.com.