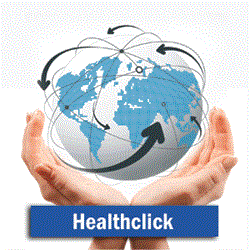 In order to be successful in this time of change, clinicians must provide cost-effective, patient-centered care.
Franklin, TN (PRWEB) October 01, 2013
In the current environment of health care reform, high co-pays, increased utilization review, and required outcome reporting, the busy clinician is required to create measurable functional change at each clinical visit. In order to be successful in this time of change, clinicians must provide cost-effective, patient-centered care. This intermediate to advanced course is designed for the busy experienced outpatient orthopaedic clinician who wants to improve their ability to create measurable, patient-centered, functional change at each patient visit. This course is designed for the PT, PTA, or ATC that wants to improve their clinical outcomes.
The two-day lecture and hands-on laboratory course will provide the participant with an exciting update of current evidence-based practice guidelines for the examination, evaluation, and treatment of three of the most common diagnoses encountered in the outpatient physical therapy. Emphasis will be placed on translating research evidence into efficient clinical treatment of acute low back pain, shoulder impingement, and knee osteoarthritis. Practical case studies and clinical scenarios will be utilized for each of these three diagnoses in order to demonstrate how the clinician can achieve reliable, valid, and measurable functional outcomes.
The integration of payer-required, patient-reported, and clinical performance outcome measures into clinical practice will be illustrated during each clinical scenario. Participants will learn how to develop a "therapeutic alliance" with their patients in order to maximize the non-specific effects of treatment. During interactive laboratory sessions, participants will improve their orthopedic clinical examination and treatment skills. Hands-on practice of selected special tests, functional performance tests, manual therapy, and exercise interventions will be the focus of each lab session. This two-day interactive course will allow participants to enhance their patient â€"centered quality of care to clients with common musculoskeletal conditions.
The clinician who attends this two-day physical therapy continuing education course will be able to immediately apply the information and hands-on skills they have learned when they return to the clinic on Monday. This course is unique in that it that focuses on both the clinician and patient perspective with a goal of immediately improving the patient experience of care (including quality and satisfaction).
March 29-30, 2014 Multicare Tacoma General Hospital Tacoma, WA
April 26-27, 2014 Methodist Dallas Medical Center Dallas, TX
May 3-4, 2014 Aurora Medical Center Kenosham WI
August 16-17 Vital Rehabilitation Chicago, IL
Healthclick offers online physical therapy continuing education courses on a range of rehabilitation topics.