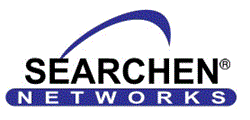 The ObamaCare website needs swift identification of failed functionality from a non-departmentalized full rounded web professional to both access and set the stage for multiple simultaneous repairs
Long Island, NY (PRWEB) October 22, 2013
Searchen Networks, Inc., an Internet technology, advertising and website development company, has announced its CEO, John Colascione, author of "Mastering Your Website" is available to personally access and assist in fixing failed healthcare website.
"The ObamaCare website needs swift identification of failed functionality from a non-departmentalized full rounded web professional to both access and set the stage for multiple simultaneous repairs. This must be done while still allowing access to the live site and it must be done quickly," said John Colascione, President of Searchen Networks Inc.
According to CNN's Leigh Ann Caldwell, in a report last updated on Tue October 22, 2013, HealthCare.gov is plagued with technical problems and the Obama Administration hasn't completely released the cause or extent of the problems, likely because they haven't quite figured them out yet.
Despite numerous figures in the media, the company awarded the contract to build Healthcare.gov and other technology portions of the system received $93.7 million, according to a press release by CGI, based in Fairfax, Virginia, and published on December 1, 2011. Roughly $394 million was spent to build the facilitated exchanges with a minim of 6 outside agencies involved, according to a report by Chris Isidore of CNN Money, published on October 22, 2013.
"In simple terms, that's too much, with way too many cooks in the kitchen in my opinion," Colascione added.
Alternatively, a copy of Colascione's book, 'Mastering Your Website' The Guide to Fully Understanding Your Website, Search Engine Optimization and Building Your Brand is available at Amazon.com, BarnsandNoble.com or for the Obama Administration, easily accessible in The Library of Congress.
About SEARCHEN NETWORKS®
Searchen Networks ® is a pioneer in search engine marketing. The SEARCHEN® mission is, and has always been, to provide services poised at increasing a company's overall visibility on the Internet. Providing customers around the world with Internet domain names (web addresses), web hosting, SSL certificates and more, Searchen Networks ® services its own network of media properties and provides expert Internet advertising consulting to a select group of clients throughout the United States.