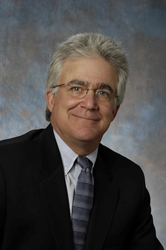 There are very few real documentable ways to bend the healthcare cost curve for employers and their employees; New World offers a meaningful one.
Long Island, New York (PRWEB) April 14, 2015
"Today is a day of reckoning for Healthcare as we know it," stated seasoned healthcare administrator and President and CEO of New World, Cathy Nenninger. "While we have been gaining dramatic traction with brokers, companies and unions in the self-insured markets, Mr. McAteer's addition strengthens our position in the marketplace and further lends credibility to the significant shift to consumerism in the delivery of healthcare we will all witness in the coming years."
"Tom's role will be vital to refining our offerings to help brokers and companies across the country save millions of healthcare dollars ensuring that these companies can remain competitive at a time when all other costs are rising relentlessly around them," added Ms. Nenninger.
Mr. McAteer accepted the role with great enthusiasm and shared his vision on the model, "There are very few real documentable ways to bend the healthcare cost curve for employers and their employees. New World Medical Network offers a meaningful one. By leveraging supply and demand and using high quality providers, New World offers the pathway to lower medical costs for employers and more affordable options for employees. I am excited to take a lead role with an extraordinary group of committed professionals who have the skills and energy to deliver a substantial value proposition to employers, employees and the brokers who service self-insured customers. "
The company, New World Medical Tourism LLC, is run by seasoned healthcare and insurance professionals and caters to the self-insured marketplace - companies, municipalities, and unions - with its one-cost, all-inclusive approach to non-emergent medical procedures and surgeries called "One Price Healthcare." The New World Medical Network consists of high quality, accredited medical facilities within the United States often saving organizations 50% off average U.S. costs. The program attaches to an existing health plan, achieved with a simple amendment to the plan document, so there is no need for Open Enrollment or a delay in Savings; the program can be implemented at any time. Companies, Municipalities and Unions can call directly to 1-800-475-PATIENT (7284) to talk with a salesperson and receive a comprehensive savings analysis specific to their company and demographics.