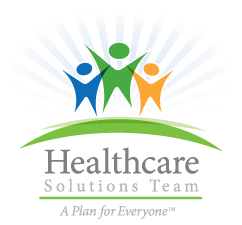 Our agents are well educated and versed on a variety of health insurance plans and will work with each individual to find the one that fits best.
Lombard, IL (PRWEB) September 11, 2013
October 1, 2013 marks the start of open enrollment for state and federal healthcare exchanges. The exchange is defined as a marketplace where consumers can compare insurance plans and purchase health insurance either online, by mail or in person. Although regulated at the state or national level, each exchange will offer health insurance plans provided by private companies, each featuring the same benefits and required services.
Many people—confused about exactly what healthcare exchanges are and how healthcare reform will impact them—are falling prey to scams.
"Consumers need to be vigilant about protecting their personal information, and that includes being aware of potential scams from people claiming to be government employees urging them to sign up for fake healthcare plans," said Grant Born. "Don't give out bank account, credit card or Social Security numbers without a clear understanding of who the recipient is."
Born pointed out that legitimate healthcare insurance agents are available, however, to assist consumers understand what policies are best for them. He, along with partner Joe Eichman, created Healthcare Solutions Team in 2007 with the goal of making affordable healthcare accessible to everyone. Based in Lombard, Illinois, Healthcare Solutions Team is trying to simplify the dizzying maze of changes brought forth by healthcare reform.
"Our agents are well educated and versed on a variety of health insurance plans and will work with each individual to find the one that fits best," said Eichman. "Plus, people have the comfort and security of speaking to a live, licensed and accredited agent who can answer their questions, take the time to walk them through policies, and ensure the best results.
"What's missing from the health insurance exchanges is the comprehensive knowledge and guidance that an experienced insurance agent can provide," he continued. "It can be overwhelming to understand all the various elements of insurance policies and plans and know what is best for you and your family."
Healthcare Solutions Team offers an array of coverages including dental, supplemental and life insurance; simple Health Savings Accounts; high-deductible plans; short-term medical coverage; small business, self-employed and group healthcare; and major medical plans for individuals and families.
Since its inception, Healthcare Solutions Team has grown into one of the country's premier health and dental insurance agencies. In addition to being named America's #1 Managing General Agency by Assurant Health for two years in a row, Healthcare Solutions Team was listed in 2012 and 2013's "Inc. 500|5000" and has been named America's #1 Career Health Insurance Agency and Top Key Broker by UnitedHealthOne, as well.
For more information on Healthcare Solutions Team, contact Jackie at (630) 261-3000 or jbuffo(at)aplanforeveryone(dot)com. Or, visit the company's website at http://www.HealthcareSolutionsTeam.com.