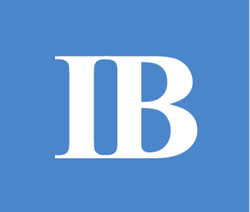 Seattle, Washington (PRWEB) April 12, 2017
Deal Capital Partners, LLC, a middle-market investment bank, is currently adding associate-level recruits for assistance with everything from pitchbooks to outbound marketing outreach for M&A and capital advisory deals in the biotech, life science and diagnostics arena. The firm has current, active clients in these sectors and has added three such associates in the last month with resumes and experience in biotech and life sciences who would like to join the growing team. These new recruits include graduates from top programs across the country.
"While we are actively looking for associate-level assistance in biotech and life sciences with experience in both the sector and investment banking/capital advisory, we were able to train the right adaptive candidates for the position, even if they have had no merger, acquisition, capital advisory or investment banking experience before," says Nate Nead, Principal at InvestmentBank.com and Deal Capital Partners, LLC. "We are looking for go-getters with a drive toward making a difference in this sector."
The sector outlook for biotechnology, healthcare and life sciences continues to remain strong in 2017 and the InvestmentBank.com firm is working with several clients and potential clients in these active sectors. "We have active and promising potential engagements across the medical, medtech and biotech sectors. The activity in this space warrants finding the right candidate to assist in everything from research to building institutional buyer and investor lists," says Carl Christensen, VP of Corporate Strategy.
As the footprint and knowledge-base of the firm continues to expand, so does the need for experienced professionals who can assist on complex transactions. "We are always looking for quality people to join the team, but this immediate need will help to alleviate the pressures for particular clients in high-growth sectors," says Nead.
About Deal Capital Partners, LLC
Deal Capital Partners, LLC is a middle-market M&A advisory firm offering various investment banking services to customers across the United States. The firm is comprised of experienced transaction consultants and entrepreneurs with a keen eye on maximizing client outcomes from start to finish. While the firm is experiencing growth in the diagnostics and biotechnology sectors, the firm is also working to build a premiere financial technology platform for middle market mergers and acquisitions.