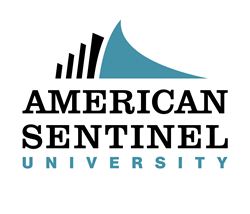 "The breakdown in communications can occur anywhere in the care continuum, so it's important that healthcare leaders continually work at polishing their skills in this area to ensure their operation's continued success."
AURORA, Colo. (PRWEB) July 07, 2015
Today's dynamic healthcare landscape relies on highly educated and motivated leaders with strong managerial expertise to oversee large healthcare operations and their success is determined by how well they clearly communicate with patients, staff, providers, business partners, insurance companies, and regulators. American Sentinel University, an innovative, accredited provider of healthcare management degree programs, offers tips to today's healthcare leaders to sharpen their communications skills.
"Without communication, there is no leadership, and without strong leadership, there can be no success in our current healthcare landscape," says Blair Smith, Ph.D., dean, informatics-management-technology (IMT) at American Sentinel University. "Healthcare professionals have a good command of communication skills, but the breakdown in communications can occur anywhere in the care continuum, so it's important that healthcare leaders continually work at polishing their skills in this area to ensure their operation's continued success."
Six Ways Healthcare Leaders Can Improve Communications Skills
Dr. Smith offers the following practical steps healthcare leaders can take to improve the quality of their communications.
-Choose Your Words Carefully
"The more clearly and succinctly you say something, the more powerfully you communicate," says Dr. Smith. He recommends avoiding clichés, slogans, and buzzwords.
-Be Clear and Specific
When explaining your vision, Dr. Smith says it's important to be clear on exactly what your message is and what it means for the organization and the individuals who work there. Use only the words necessary to get your meaning across.
-Never Trade Clarity for Inspiration
Dr. Smith says that it's not important for people to display waves of emotion from their choice of words, nor that they worry about being charismatic. Focus on the mission so that people will understand and take part in it.
-Don't Over-specify
Nothing will go as we think it might or wish it would, so leave enough room when communicating ideas that people can react as necessary to changing conditions.
-Note What is Non-negotiable
Find the core principles of the message (or organization) and be sure people understand their importance. Then they will help create systems to support those principles.
-Stretch Specifications and Goals Can Improve Innovation
When trying to move beyond what the organization has done before, use "stretch specifications," which are goals or definitions that seem impossible. They can help people realize that business as usual is no longer going to work and that they need new approaches.
Dr. Smith says that with practice, effective leadership skills can become easy for today's healthcare leaders to implement and also become beneficial as part of their routine.
"Most importantly, strong communication skills build trust, ease tensions (with patients, staff and providers), increase positive patient outcomes and help boost professional satisfaction."
Learn More About Online MBA Healthcare and Master of Science Business Intelligence and Analytics Programs
Advanced education plays an important role in helping healthcare professionals adapt to the changing healthcare landscape and find rewarding and lucrative careers that fit their strengths and interests. Learn more about American Sentinel University's healthcare management degree programs, including an online MBA Healthcare (offered as both course-based and project-based) and Master of Science Business Intelligence and Analytics at http://www.americansentinel.edu/management
About American Sentinel University
American Sentinel University delivers accredited online degree programs in nursing (BSN, MSN, and DNP) and healthcare management (MBA Healthcare, MS in information systems management, and MS in business intelligence and analytics). Its affordable, flexible bachelor's and master's nursing degree programs are accredited by the Commission for the Collegiate Nursing Education (CCNE), of One Dupont Circle, NW Suite 530, Washington, D.C., 20036. The DNP program is accredited by the Accreditation Commission for Education in Nursing (ACEN) of 3343 Peachtree Road NE, Suite 850, Atlanta, Ga., 30326. The university is accredited by the Distance Education Accrediting Commission, DEAC, 1101 17th Street NW, Suite 808, Washington, D.C. 20036, (202) 234-5100, http://www.deac.org
For required student consumer information, please visit: http://www.americansentinel.edu/doe