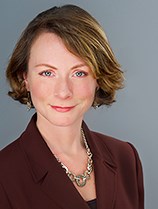 Successful healthcare startups need a strategic plan for regulatory review and approval.
New York, NY (PRWEB) January 28, 2014
Moses & Singer LLP attorney Jill Anderson, a Partner in the firm's Healthcare practice, addressed the Bio and Health Tech Entrepreneurship Lab NYC on Jan. 23rd on regulations affecting startup companies in healthcare and the life sciences. ELab is a prestigious training and mentorship program for aspiring entrepreneurs in New York City's life sciences and healthcare technology community.
"From a legal perspective, a life sciences startup needs to recognize the various regulatory requirements and pathways for the product it is developing. These requirements may be obvious, such as FDA review for an investigational drug, or not-so-obvious, such as informed consent related to the use of genomic data obtained from human tissue samples. The key is to explore the various regulatory options available for product development and their associated projected timeline for revenue generation," noted Jill. "Ultimately, key investors will want to know the various inflection points - those events that have a key impact on the value of the company".
The first key step is to determine what laws are implicated. Different regulatory agencies get involved in this process depending on the product being developed. "Companies need to identify a product's potential risks and liabilities. A seemingly simple item, like a dietary supplement may not require FDA review, but may trigger labeling and consumer marketing requirements regulated by the FDA." Other state and federal laws may apply, such as Federal Trade Commission (FTC) requirements, laws that govern the practice of medicine or regulations related to the privacy, and security of patient data.
Another consideration revolves around insurance reimbursement. Even if a health-related consumer product is not covered by Medicare or private insurance, it may still need regulatory review.
In the clinical phase, startups also need to understand Institutional Review Board (IRB) requirements related to review and approval of the protocol informed consent and patient authorizations. Research agreements and contracts with 3rd parties and vendors need to be crystal clear as to the parties' required actions and responsibilities.
Jill concluded that if a healthcare innovation is to get off the drawing board and successfully into the marketplace, the regulatory and legal strategy needs to be built with the same level of precision as the product itself.
-------------------------------------------------------------------------------------
Jill Anderson is a Partner in the Healthcare practice at Moses & Singer LLP, a New York City law firm founded in 1919, serving diversified commercial, professional and personal needs. This press release is provided for informational purposes only and does not constitute legal advice. It is not intended to create, and receipt does not constitute, an attorney-client relationship between the sender and the receiver.