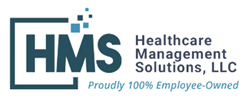 We are honored to be selected by the Missouri Department of Health & Senior Services to conduct these surveys. All Missouri residents deserve quality long-term care. We appreciate this opportunity to help protect vulnerable populations across the state. - Leah Heimbach, President of HMS
FAIRMONT, W.Va. (PRWEB) November 29, 2022
The Missouri Department of Health & Senior Services (DHSS) has awarded Healthcare Management Solutions, LLC (HMS) a contract to support its work by providing qualified surveyors to conduct long-term care facility recertification and complaint surveys.
"We are honored to be selected by the Missouri Department of Health & Senior Services to conduct these surveys," said Leah Heimbach, President of HMS. "All Missouri residents deserve quality long-term care. We appreciate this opportunity to help protect vulnerable populations across the state."
HMS will be conducting comprehensive reviews of everything from infection control and nursing services, medication dispensing, diet and exercise, patients' rights, the physical environment and much more, including record reviews, resident interviews, kitchen inspections, and staff observation.
This project is eighty-three percent (83%) funded by the Centers for Medicare and Medicaid Services (CMS) of the U.S. Department of Health and Human Services (HHS) under the Title XVIII Survey and Certification grant. This information or content and conclusions are those of the author and should not be construed as the official position or policy of, nor should any endorsements be inferred by CMS, HHS or the U.S. Government.
About Healthcare Management Solutions, LLC
HMS protects vulnerable populations and veterans. We blend our unique healthcare and technology expertise to create bold, yet cost-effective solutions that federal and state agencies and our private-sector partners need to make sure your loved ones get the best possible care in nursing homes and other healthcare settings, no matter where in America they live.