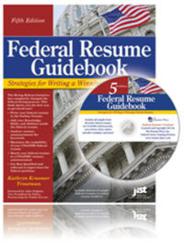 "You may think it's obvious that you have all of the requisite qualifications if you have years of experience as a nurse anesthetist. But the government HR people need you to write it all out on your federal resume."
Washington, DC (PRWEB) July 09, 2013
Yes, healthcare employment continues to grow overall, even as the staged implementation of the Affordable Care Act pressures providers to control costs, including payroll. In June, employment in healthcare increased by 20,000 jobs, even as U.S. unemployment across all industries remained at a high 7.6 percent, according to the Employment Situation Summary released July 5 by the Bureau of Labor Statistics. The healthcare industry has gained more than 250,000 jobs over the last 12 months.
"There are huge hospital mergers going on for the ACA, so we can anticipate a surplus among some clinical specialties," says Russ Peal, associate director for healthcare recruitment with the Veterans Health Administration (VHA) in Dallas.
There is a wide range of federal clinical opportunities. Meanwhile, there are job vacancies in federal healthcare and mental health in all 50 states and DC -- and they are not mainly concentrated inside the beltway. Healthcare jobs are available with federal entities such as the Department of Health and Human Services, the National Institutes of Health and the National Institute of Mental Health -- but most of all with Department of Veterans Affairs (VA).
"We recruit for a wide range of medical occupations," says Peal. "We're looking for physicians, nurses and pharmacists, and particularly for mental-health nurses and psychiatrists."
With many clinical occupations still in high demand, the VHA works hard to bring in qualified candidates. "We try to accommodate both the geographic preferences of candidates and of course the needs of the VA," says Peel. In addition to its more than 150 medical centers across the country, the VHA operates 700 community-based outpatient clinics and provides telehealth services to veterans in rural areas. VA healthcare job postings are listed at vacareers.va.gov.
When both salary and benefits are considered, compensation for many federal medical jobs is competitive. Federal nursing jobs range from certified nursing assistant to nurse educator to certified registered nurse anesthetist, paying up to $146,300 at the VHA. The department is also looking for specialists ranging from physical therapists to supervisory pharmacists, who may earn up to $114,517. Federal vacancy announcements also include psychiatrists, family therapists and an associate chief of staff for mental health service, which pays as much as $235,000.
What does the future hold for VHA? There are more than 20 million American armed forces veterans who may need healthcare services from the VA. Although the total number of veterans is decreasing in the wake of historic force reductions, medical expenditures continue to increase with the aging of veterans of World War II and the Korean and Vietnam wars. The proportions of women and minorities among veterans are steadily increasing, providing diverse challenges for clinicians.
"We've averaged about 16,000 healthcare hires per year over the past 5 years," says Peal.
Many practitioners will find that the Veterans Health Administration provides its own brand of professional rewards. "You couldn't ask for a more appreciative and compliant patient population than clinicians find at the VA," says Peal.
The federal hiring system is demanding. Doctors, nurses and other practitioners, accustomed to the private healthcare labor market where they are often in great demand, may underestimate how much tightly crafted information they must include in their responses to federal vacancy announcements. Clinicians who don't understand and follow the application process meticulously could lose out on opportunities, even ones they're well qualified for.
"You may think it's obvious that you have all of the requisite qualifications if you have years of experience as a nurse anesthetist," says Kathryn Troutman, president of The Resume Place in Washington, D.C. "But government HR people need you to write it all out on your federal resume."
Most clinicians aren't accustomed to creating a resume with this degree of detail, so it may pay to get professional help.