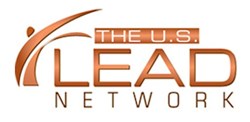 US Lead Network now offers Google Adwords pay per click management with a Certified individual who is an expert in campaign optimization.
Phoenix, AZ (PRWEB) August 15, 2013
The leading healthcare internet marketing firm, US Lead Network, is now offering Google Adwords Certified management of pay per click accounts. Campaigns are optimized for the best results and managed continuously for medical and dental practice new patient acquisition.
Pay per click advertising can be an immense source of new patients for a healthcare practice, and the intricate management of a campaign is critical to cost effective success. Every year, Google adds complexity layers to how the Adwords platform works, which increases the options to truly pinpoint the target market.
The Adwords Certified individual working on client accounts had to demonstrate significant proficiency by passing both a Fundamentals exam along with an Advanced Exam. Google's certifying exams are stringent and passing them means the individual demonstrates the ability to manage Adwords accounts at the highest level.
Said CEO David Greene, "Having a Google Adwords Certified individual has elevated US Lead Network to a whole new level in our client engagement. Google is the premier search engine in America and the best way to capture new patients online. However, having a Certified individual set up and manage a campaign is cost effective and maximizes the success."
US Lead Network provides premier dental and medical internet marketing to clients nationwide. Typically, first page search engine rankings are achieved for over ten competitive keywords within three to six months. Pay per click management is vital to client success as well in competitive markets.
In addition to pay per click campaigns and first rate internet marketing, US Lead Network offers responsive Wordpress websites that are bilingual, e-commerce websites and whiteboard animations as well.
The company CEO, David Greene MD, recently authored a book titled, The Ultimate Guide to Healthcare Internet Marketing for Medical & Dental. The book is free to all new clients.
For more information on Adwords campaign management and additional services with the premier medical and dental internet marketing firm, call (877) 791-6466 today.