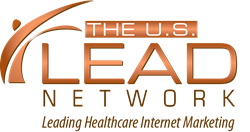 US Lead Network already has top ranking pain management websites in major cities throughout Texas. They only like to work with one top practice in each city!
Houston, TX (PRWEB) February 25, 2014
US Lead Network, the top pain management internet marketing firm nationwide, is seeking exclusive practice relationships for its top ranking Texas websites. The healthcare internet marketing firm has first page ranking websites for pain management in all major Texas markets, and only likes to work with one practice in each geographical area. Interested practices should call (877) 791-6466 for more information.
US Lead Network has built and maintains several pain management websites throughout Texas containing online libraries and educational content. Each website offers an existing domain with pre-existing first page rankings that can be branded to an exclusive practice in the area.
US Lead Network offers websites for San Antonio pain management, Houston, Dallas and Austin. The websites offer educational content on conditions such as degenerative disc disease, sciatica, scoliosis, arthritis, headaches and much more. Cutting edge procedures are on the sites as well including radiofrequency ablation, spinal cord stimulator implants, platelet rich plasma therapy, plexus blocks, occipital blocks and all sorts of traditional treatments like epidural injections.
"Our goal is to create sites that present a lot of educational information. Prospective patients are drawn in to read about various pain conditions, and that leads to them contacting the practice for help!" said US Lead Network CEO Dr. David Greene.
US Lead Network offers the websites on an exclusive relationship basis with pain management practices, with specific branding. An answering service is available as well to facilitate incoming calls.
Only one relationship is being sought per city. Those pain management practices interested in working with US Lead Network should call (877) 791-6466.