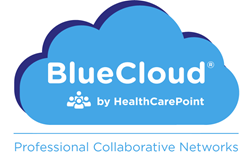 We are excited about this new partnership, which will provide our members with the tools to establish best practices and improve opportunities for our IPAs and their physician networks
Austin, TX (PRWEB) January 29, 2015
HealthCarePoint (HCP), an independent Texas-based healthcare and clinical research networking-technology company and the Independent Physicians Association of America (TIPAAA) have formed a strategic alliance to help TIPAAA expand its quality readiness offerings to clinical research physicians and their organizations. TIPAAA is a California-based 501(C)(6) non-profit designed to help independent and integrated physician associations (IPAs) operate effectively and successfully in the managed-care environment.
HCP president and cofounder, Al O. Pacino, will join TIPAAA as chair of the new Quality Readiness for Clinical Research (QRCR) committee, which will focus on identifying what quality, safety, operational, compliance, healthcare cross-over standards and technology readiness programs are essential for biotech, medical device and drug development in clinical research.
"We are excited about this new partnership, which will provide our members with the tools to establish best practices and improve opportunities for our IPAs and their physician networks," said Albert Holloway, president and founder of TIPAAA. "It makes sense for all stakeholders, including sponsors, to have a program that establishes our commitment to clinical research and research-readiness in the eyes of CROs, sponsors, regulatory agencies, the healthcare industry and, most importantly, the general public."
"I am humbled and honored for this opportunity to assist in TIPAAA's research- readiness program," said Pacino. "Using HCP's network and contributing our time and resources to TIPAAA speaks to our mission of providing organizations with the resources necessary to connect healthcare and clinical research, minimize costs and eliminate operational, managerial and technological challenges that physicians face in today's healthcare and clinical research environment."
As "accountable care" is an important component to the healthcare ecosystem, "accountable research" has become essential to all clinical research stakeholders. Studies show that 50 to 70 percent of new physicians who become involved in clinical research not only show limited entry-level knowledge, but also become disillusioned or disappointed in the research process and fail to perform additional trials.
TIPAAA's leadership and understanding of the needs of all stakeholders in the industry demonstrates the willingness of the industry to make the appropriate changes and adoptions required to improving best practices, encouraging faster development and delivery of new therapies and cures while educating current and new research physicians and their patients regarding what it takes to be involved in clinical research.
About HealthCarePoint
HealthCarePoint is a leading global network of more than 700,000 healthcare and clinical research professionals from more than 60,000 organizations focused on providing tools and "real-time" networking technologies that empower members to manage everyday operational, managerial and compliance processes by connecting healthcare and clinical research stakeholders .
About the Independent Physicians Association of America:
The IPA Association of America (TIPAAA) is the leading trade association serving Independent/Integrated Physician Associations (IPAs). Founded in 1994 in Oakland, California, TIPAAA provides a wide range of products, services, and educational programs designed to help IPAs operate effectively and successfully in managed care. The association has nearly 677 IPAs, chapters in 39 states (with more in development), and represents more than 303,000 Physicians affiliated with IPAs.