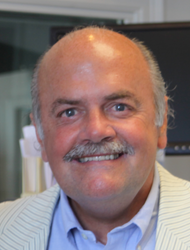 "Activism is more energy-driven and productive than consulting, so we are in the process of changing our philosophy for our 25th anniversary"
Buffalo, New York (PRWEB) July 01, 2014
Success Stories, Inc, opened for business in 1990 as a healthcare management and marketing firm. They hired a lawyer to get incorporated, a designer to craft a logo, a printer to produce business cards and letterhead and a web designer to build a web site.
Why? Because president, Thomas P. McNulty didn't know how to do those things. He needed experts.
"I have worked for more than 100 companies, mostly in healthcare and life sciences, and I have always said to my clients that their input was critical and observing their staff and operations would help begin to put ink on the canvas. Once that was achieved, it was me they hired to paint the canvas. Most times this worked extremely well, but when it didn't, the time and resources lost were significant. Having a background in behavioral health helps a great deal as I can see personality characteristics surface and I understand how to meet client needs and still get the assignment underway," McNulty stated.
McNulty brings 35+ years to his firm in hospital, senior management managed care, ambulatory care, urgent care, psychiatric hospitals, large independent practice associations (IPA), employee assistance programs and a vast array of large, medium and start up healthcare and life science clients. He also hosts a weekly health talk radio program, Spotlight on Health on 96.1 JOY-FM since 2003 and he started in radio in 1995. He has written and produced films and television specials. He is a Fellow in the Health Foundation of Western and Central New York's Fellows Action Network and a frequent speaker on a variety of topics. A strong and varied depth of experience has helped Success Stories, Inc. grow over two decades.
"When I first meet a client, with very specific needs or a variety of support requirements, I explain the value of hiring someone who will not be a consultant; rather, will be their organization's activist. Today's clients don't want advice. They want action," McNulty explained.
Success Stories, Inc. suggests these reasons to hire their firm:
1.) We are outsiders with insider experience. We will see and note operational, personnel, marketplace issues and more that's buried in day to day activity. We bring a fresh, but experienced, pair of eyes to the organization.
2.) While some providers go back for their MBA, the majority, when asked, just want to care for their patients. They must make a commitment to do what they do and let us do what we do.
3.) Success Stories, Inc. was once a start up and every dime mattered, so we always demonstrate our keen sensitivity to dollars, budgets, best returns on money spent and how not to blow it all on a billboard. We do not mark up vendor costs and we stretch the life of all resources, including getting everyone on staff to act like they owned the place.
4.) As activists, we are all about fostering revenue generating relationships, logical collaborations, better rates, longer reaches and raising your community profile - often on the tracks of another's train. An activist creates two-way bonds, loyalty and value.
5.) We help you stay in the game even when things are tight, external forces create unexpected events or your resources must be spent on patient care. We honor that shift as long as the client is willing to stay active with our plan. Start-Stop-Start or Ready-Shoot-Aim efforts wipe out energy, focus and resources. It's a morale killer, too.
While there are variations to the Top 5, McNulty claims these are the common winner themes when heeded. "The ship begins to sink when someone else thinks they're the captain and they can do it better. Some of my favorites statements are:
"My daughter can draw, let's have her do our logo."
"I have a nephew who built his own web site."
"I took a class in marketing."
"I've written dozens of journal articles, so how tough could a press release be?"
"I think we can have the receptionist manage the media calls."
"Why not put a full page ad in the Sunday paper?"
"We can get interns to do that."
"Those statements are funny and common and we massage our response with more dynamic suggestions and a ready to go plan. Activism is more energy-driven and productive than consulting, so we are in the process of switching our philosophy for our 25th anniversary," McNulty added.
Success Stories, Inc. also has associates in New York and Fort Lauderdale.
McNulty is available to speak to large groups on a variety of healthcare, not for profit and life science business topics. Success Stories, Inc. is based in Orchard Park, New York and can be found on the web and Facebook.
###