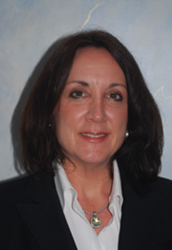 Addressing consumers most basic needs as part of this holistic approach must be the first step of engagement rather than an afterthought if we are to make meaningful headway in delivering value to individuals and across populations", says Rose Maljanian, Chairman and CEO HealthCAWS
FARMINGTON, Conn. (PRWEB) October 17, 2019
HealthCAWS Inc., a consumer-provider engagement and population health advancement company, announced today that on October 29 2019, Chairman and CEO Rose Maljanian will provide the welcome address entitled "Achieving Value Targets by Addressing Social Determinants of Health as a Critical Population Health Management Strategy" at the Population Health Alliance Innovation Summit and Capital Caucus: Improving Health through Financial Security, the Common Denominator Across Social Determinants and Populations.
"Population Health Management, including a comprehensive and integrated strategy to address behavioral and Social Determinants of Health, is the single most important strategy to drive improvement in quality, consumer experience and cost. Addressing consumers most basic needs as part of this holistic approach must be the first step of engagement rather than an afterthought if we are to make meaningful headway in delivering value to individuals and across populations," says Rose Maljanian, Chairman and CEO HealthCAWS and Chairman of the Board for the Population Health Alliance.
The healthcare industry at large is evolving to a more consumer focused, accountable system made up of evolved legacy organizations and new entrants all striving to achieve better quality more simply, conveniently and affordably. Community based organizations have for decades worked with health system partners to identify hard to reach individuals and provide a social and cultural context for accessing health care services. Today, substantial momentum has built to invest in greater availability of affordable housing units, more access to meal delivery especially after a hospitalization, transportation and support for combating issues such as financial insecurity and social isolation. While it seems obvious, more recent studies have documenting the link between addressing basic needs, now coined social determinants of health (SDoH), and health status and healthcare costs. This has given rise to new companies focused exclusively on SDoH, hundreds of millions in investments by large managed care companies and foundations, and traditional social service organizations partnering with healthcare organizations to build sustainable business models to systematically identify those with needs and develop capacity to provide services to the resultant larger cohort of individuals identified.
"I am pleased to lead off this important event for the Population Health Alliance (PHA) and the industry at large as PHA members and partners share insights to fuel further progress on behalf of consumers amongst organizations that serve commercial employers, Medicare, Medicaid and communities at large," added Maljanian.
About HealthCAWS:
HealthCAWS is a consumer-provider engagement and population health advancement company. By Combining Accountability With Support™ in an adaptable technology Platform along with advisory services, HealthCAWS mobilizes consumers and providers in a unified effort to achieve the common goals of better health, high quality and affordable care, and a differentiated experience-"the CAWS™." For more information, please visit healthcaws.com.
About Population Health Alliance (PHA):
Population Health Alliance (PHA) is a corporate 501(c)6 nonprofit organization established in 1998. PHA is the industry's only multi-stakeholder professional and trade association solely focused on population health management, representing stakeholders (e.g. health systems, health plans, employer solutions, academia, biopharma and technology companies) from across the health care ecosystem that seek to improve health outcomes, optimize the consumer and provider experience and drive affordability.