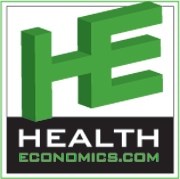 The silo mentality of pharma is holding them back in successfully leveraging digital media to optimize pharmaceutical market access in managed markets.
Ponte Vedra Beach, FL (PRWEB) October 16, 2013
Dr. Patti Peeples, CEO and Founder of HealthEconomics.Com, presented "Don't Forget the Payer in Your Digital Strategy: What Payers Need and Want from Pharma" at the ePharma West conference attended by several hundred pharmaceutical, medical device, and digital marketing professionals. The conference was organized by the Institute for International Research (IIR) and held in San Francisco, California, USA on September 16-18, 2013. In addition to her presentation on digital marketing to healthcare payers, Dr. Peeples chaired a Panel at the ePharma West Summit meeting entitled "The Evolution of New Care Delivery Models & Their Effects on Pharma Marketing," where she moderated a session that included executives from Novo Nordisk and TrialCard. The Panel shared insights with the audience on the evolution of market access partnerships between pharma and payers, reimbursement and technology assessment approaches, and the Affordable Care Act on the digital marketing strategies of the pharmaceutical and healthcare industry.
Leading up to the presentation and panel event at the ePharma West meeting, Dr. Peeples presented a webinar and a podcast on the same topic of payer-oriented informational needs utilizing web-based and digital tools. Dr. Peeples has been educating pharmaceutical marketers on ways to prepare a forward-thinking, sophisticated, and complete digital marketing strategy to aid in identifying key stakeholders in the payer and managed markets arena, and assist with prioritizing the customer information needs. Methods to optimize pharmaceutical market access and reimbursement success were described, and a road map to efficiently and effectively integrate these customer groups into a pharma digital marketing mix was provided.
The on-demand webinar can be viewed here(use HECOM1234 for the Priority Code), the podcast may be accessed here, and additional information and survey results from webinar participants may be obtained in the HealthEconomics.Com blog, tHEORetically Speaking here. This educational series of the webinar, podcast, and panel presentation has reached almost 500 marketers over the past several months, indicating increasing interest on behalf of the pharmaceutical industry in focusing on the payer audience from a digital perspective to communicate drug value and improve market access.
"Only about 15% of ePharma attendees and webinar participants said they were confident that their organization had a good understanding of the digital needs of healthcare payers, although almost every single pharmaceutical company has a fairly large group of individuals who work directly with payers to achieve market access. This is predominantly done in-person, and has high personnel costs. While digital solutions will not replace in-person communication with payers, these methods are vastly under-used for this audience. HealthEconomics.Com is perfectly positioned to assist marketers with defining and deploying successful strategies toward this key market access group," said Dr. Peeples. "The silo mentality of pharma is holding them back in successfully leveraging digital media to optimize pharmaceutical market access in managed markets. We hope to help change this at HealthEconomics.Com."
About Dr. Peeples and HealthEconomics.Com (http://www.healtheconomics.com):
Dr. Peeples, a pharmacist, a marketer, and a health economist, offers individualized consulting to many organizations on digital strategies targeting payers, health insurers, and health economics researchers. HealthEconomics.Com is the global authority in healthcare value and pharma market access. Each day, HealthEconomics.Com compiles the latest news, policy updates, resources, conferences, and jobs for BioPharma's professionals involved in health economics, outcomes research, market access, and pricing. A trusted resource, HealthEconomics.Com's comprehensive content is carefully selected by a discerning health economist editor, making it the most visited website for healthcare value and market access in the industry, with visitors encompassing all corners of the globe.
News Media interested in receiving the most current information on healthcare value and market access may obtain a free subscription to HealthEconomics.Com by visiting the site or by subscribing to the HealthEconomics.Com Newsletter.