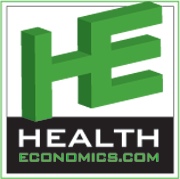 Ponte Vedra Beach, Florida (PRWEB) July 08, 2013
This week's top news item on HealthEconomics.Com included the results from a National Pharmaceutical Council (NPC) survey of health care stakeholders and their opinions of comparative effectiveness research (CER) and the environment for decision-making. According to the survey results, stakeholders have growing expectations for the use of CER as a tool for improving health care decision-making. Their views also have changed from previous years in terms of which organizations were expected to play a significant role in specific aspects of CER, such as research priorities, methods and standards. The survey's findings further detail where stakeholders expect CER to go within the next 3-5 years, and what organizations they expect to lead each aspect of funding and conducting the research. Original story may be found in an NPC booklet here.
Another popular story from the HealthEconomics.Com newsletter was a reprint of an interview with Dr. Rich Gliklich, founder of Outcome Sciences (now Quintiles Outcome). Gliklich provides his opinions on what kind of challenges late-stage and post-approval clinical drug studies pose that weren't seen in earlier-stage trials. In addition, he discusses the late stage drug approval marketplace and why companies utilize contract research organizations with specialties in health outcomes. The Gliklich Question and Answer interview may be read on HealthEconomics.Com, and the interview was originally printed in Drug Discovery & Development on June 25, 2013.
And finally, a Global Burden of Disease Arrow Diagram by the Institute for Health Metrics and Evaluation garnered great interest on HealthEconomics.Com, with a pictorial description of burden of different diseases, injuries, and risk factors and how these metrics have changed over time. The resource also provides ranks and changes for causes or risk factors based on deaths, years of life lost, years lived with a disability, and disability adjusted life years. The diagram also shows changes in the ranking of causes or risk factors between 1990 and 2010.
About HealthEconomics.Com (http://www.healtheconomics.com): A pioneer in the field, HealthEconomics.Com is the global authority in healthcare value and pharma market access. Each day, HealthEconomics.Com compiles the latest news, policy updates, resources, conferences, and jobs for BioPharma's professionals involved in health economics, outcomes research, market access, and pricing. A trusted resource, HealthEconomics.Com's comprehensive content is carefully selected by a discerning health economist editor, making it the most visited website for healthcare value and market access in the industry, with visitors encompassing all corners of the globe.
News Media interested in receiving the most current information on healthcare value and market access may obtain a free subscription to HealthEconomics.Com by visiting the site or by subscribing to the HealthEconomics.Com Newsletter.