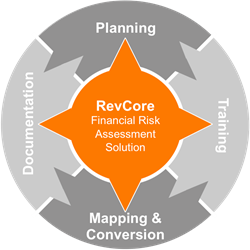 Jvion determined the unique risks that ICD-10 poses to Health First's various facilities and service lines.
Atlanta, GA (PRWEB) August 20, 2013
Health First, the largest and leading healthcare system in Central Florida, recently completed their initial ICD-10 financial risk assessment using Jvion's RevCore solution.
Health First is the area's only fully integrated health system. Through four inpatient facilities, multiple outpatient and wellness centers, and commercial and Medicare health plans, the system delivers outstanding care to the surrounding community. As part of their ICD-10 program, Health First sought a comprehensive solution that delivered customized, individual analytics across all of their service lines to enable a conversion plan focused on addressing ICD-10 revenue risk.
The system selected Jvion through a competitive bid process that assessed multiple prominent vendors in the ICD-10 space. Over the course of the project, Jvion determined the unique risks that ICD-10 poses to Health First's various operations. These findings were translated into specific actions across the ICD-10 program including training recommendations, documentation improvement opportunities, testing focus areas, and remediation solutions.
"We are thrilled to have had the opportunity to work with and serve Health First," said Shantanu Nigam, Jvion CEO. "They stand as a leader within the industry and we look forward to a long relationship between our two organizations."
For more information on Jvion's ICD-10 financial risk assessment solution and how it can help providers prepare for and avoid ICD-10 risks, please visit jvion.com/revcore.html .