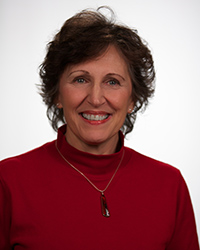 The body's ability to heal is greater than anyone permitted us to believe...I encourage all to trust the wisdom in its design. I am teaching families striving for wellness to become health champions - nothing is more rewarding.
(PRWEB) August 26, 2014
Susanne Morrone, tenacious health coach, public speaker and healthy living expert gifted with the ability of being able to help people design the best plans for their own health, offers a no-cost video on her website,naturalhealthchat.com. The video, entitled From Frustration to Freedom: Seven Steps to Recapture Your Health, includes Morrone's insight with regard to making dramatic differences in health and in life. According to Morrone, there is so much to learn from the free video, and after signing up, visitors can unlock even more secrets to recapturing life through healthy living.
"In this brief free video on my website, I tap into my abilities as a healthy living expert and share the wonderful possibilities that are before all of us to make a dramatic difference in our health and lives,"says health coach Morrone." From my earliest childhood years, I wanted to make a real difference in healthy living; working 10 years in the medical managemen field, I clearly saw the business side of patient care with all the prescription drugs and surgery available. I was entrenched in a system which intervened to manage chronic illness, but it got me to thinking…What about prevention and wellness? Wasn't sheer healthy living possible?"
With the creation of Natural Health Chat, health coach Morrone's mission has been to "empower (people) to have health and have it more abundantly" while teaching natural health approaches so individuals can transform their health and life; inspiring and motivating individuals to live life passionately, achieve their goals and share their knowledge with others; facilitating their access to proven methods and strategies tailored to their individual concerns; sharing the results of decades of experience coaching health-seekers from across the globe; offering life-transforming educational outreaches and joining ventures with like-minded professionals providing excellence in service or products that enhance one's health and life.
In carrying out these mission parameters, Morrone's philosophical approach to natural health has been rooted in taking responsibility to care for one's body; understanding that we are what we eat, digest, absorb and assimilate; understanding that we are what we think about, dwell upon and tell ourselves; targeting causes of imbalance with intelligent, supportive therapies to make a definitive difference; understanding that there is no good excuse for delaying healthier living and understanding that if one desires health, he or she should choose it and live it.
"The body's ability to heal is greater than anyone permitted us to believe,"concludes healthy living expert Morrone. "I encourage all to trust the wisdom in its design."
For more information on all things healthy living visit http://www.naturalhealthchat.com.