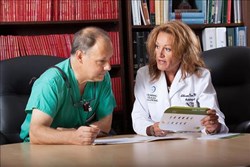 Columbus, OH (PRWEB) November 25, 2013
Investigating hearing aids can be challenging for the novice shopper because there are so many different styles and numerous different abbreviations used to refer to them. Hearing Health Solutions hopes that the quick reference list of popular hearing aid designs and terminology recently added to their website will help Columbus residents better appreciate their hearing aid choices.
The guide to hearing aid styles contains basic information on the most popular hearing aid types including:
Behind the Ear (BTE)
Completely in Canal (CIC)
Deep Canal (DC)
Extended Wear Hearing Aids
In the Ear (ITE)
In the Canal (ITC)
Invisible in Canal (IIC)
Open Ear / Open Fit
Receiver In the Ear (RIE or RITE)
A side-by-side listing of all the major hearing aid variations quickly demonstrates why buyers often have trouble making sense of the similar names and acronyms. The quick reference guide created by Hearing Health Solutions is one step in the right direction toward clearing up some of that confusion. While noting that independent research is an important part in selecting the best hearing aid, Hearing Aid Dispensers would caution potential buyers that there is a lot of additional information to be obtained by seeing a hearing care expert. The expert is able to recommend particular types and models based on the results of your hearing test and a set of lifestyle questions about where you intend to use your hearing aid and the kinds of hobbies you regularly take part in.
About Darryl Will:
Audiologist, Darryl Will, received both his Bachelor of Arts degree in Speech and Hearing Science and Master of Arts degree from The Ohio State University. He was a co-founder of Hearing Health Solutions in 1983. He has 30+ years experience in the field of audiology and specializes in the identification and rehabilitation of hearing loss through amplification. Darryl is also a member of the American Speech-Language Hearing Association and the American Academy of Audiology.
About Hearing Health Solutions:
Hearing Health Solutions is a physician-owned and guided hearing healthcare practice with three locations in Columbus plus locations in Delaware, Dublin and Westerville. The nine audiologists and board certified hearing instrument specialists at Hearing Health Solutions have more than 65 years of combined experience in the field of Audiology. They work with customers to determine the degree of hearing loss and find solutions to fit a customer's preferences and lifestyle. All staff have graduate-level degrees in audiology or communication disorders and have years of experience helping clients to improve their hearing.
Contact:
Mr. Jim Barlow
hearinghealthsolutions.com
Hearing Health Solutions
974 Bethel Road
Columbus, Ohio, 43214
(614) 335-4127
Hearing Health Solutions
4300 Clime Road
Columbus, OH 43228
(614) 335-4301
Hearing Health Solutions
6499 East Broad Street
Columbus, OH 43213
(614) 335-4098
Hearing Health Solutions
801 OhioHealth Blvd Ste. 220
Delaware, OH 43015
(614) 335-4387
Hearing Health Solutions
6670 Perimeter Drive, Ste. 120
Dublin, OH 43016
(614) 335-4101
Hearing Health Solutions
477 Cooper Road, Ste 480
Westerville, OH 43081
(614) 335-4302