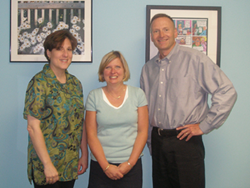 Long Island, NY (PRWEB) August 27, 2014
Hearing aids are not always covered by health insurance and it can be hard for plan holders to determine what their hearing care benefits are. East End Hearing is now participating in several additional health plans and has published benefit details on their website on the insurance and financial assistance page.
The following is a list of insurances or agencies for which East End Hearing is a participating provider:
NYSHIP/ NYS Empire Plan - Hearing Aid Benefit is $1500 per ear/every 4 years.
Blue Shield Suffolk County Plan - Hearing Aid Benefit is $3000/every 3 years.
Federal Blue Shield - Hearing Aid Benefit is Plan specific.
Island Group - Hearing Aid Benefit is Plan specific.
United Healthcare - Hearing Aid Benefit is through EPIC and is Plan specific.
Davis Vision - Hearing Aid Benefit is a maximum of $500/every 3 years, with Voucher required.
UFT (United Federation of Teachers) - Hearing Aid Benefit is a maximum of $1000/every 3 years, with Voucher required.
MR-14 County Program - Hearing Aid Benefit is Patient specific. Prior Authorization is processed through Suffolk County.
Foundation for Sight and Sound - Agency covers Hearing Aid. Prior Approval and Referral is required.
Vytra Healthcare - No Hearing Aid Benefit. Referral from Primary Physician is required for the Evaluation.
Blue Shield Senior Plan - Evaluation only.
For patients who do not have health insurance, or are covered by medicare (which does not have a hearing aid benefit), East End Hearing can refer you to area nonprofit organizations which provide financial assistance for hearing aids or connect you with a source of used or refurbished aids. East End Hearing wants every patient to be able to fully participate in life with better hearing and is committed to helping patient find creative financial solutions to afford their hearing aids.
About Dr. Lynn O'Bray-Donohue
Dr. Lynn O'Bray-Donohue is a New York State Licensed Audiologist and Hearing Aid Dispenser providing excellent hearing testing, hearing protection and fitting of hearing aids on Long Island since 1987. She is the co-owner of East End Hearing. Outside of the office, Dr. Lynn O'Bray-Donohue provides audiology services to the Cleary School for The Deaf, the Just Kids Early Learning Center and the Brookhaven National Lab. Dr. O'Bray-Donohue received her Masters degree in Audiology from the Adelphi University in Garden City NY and her Doctor of Audiology degree from A.T. Still University-Arizona School of Health Sciences. She is a Fellow of the American Academy of Audiology and of The Academy of Doctoring Audiologists.
About East End Hearing:
East End Hearing was founded in 1991 to help Long Island residents get more from a local hearing care provider. East End Hearing continues the tradition of better hearing through education, technology, and customer service. Collectively, the staff at East End Hearing ensures that patients will receive unrivaled, professional, and personalized care tailored to each person's unique needs. East End Hearing has two Long Island locations in Port Jefferson Station and Smithtown NY staffed by 3 Doctors of Audiology - Dr. Lynn O'Bray-Donohue, Dr. Michael Qualley and Dr. Diane Davis. East End Hearing is the only local private Audiology Clinic whose full-time practitioners are also the owners each with over 25 years of experience.
Contact:
Dr. Lynn O'Bray-Donahue
http://eastendhearing.com
East End Hearing
4747 Nesconset Hwy, Ste 8
Port Jefferson Station, NY 11776
(631) 378-0061
East End Hearing
61 Route 111
Smithtown, NY 11787
(631) 206-6564