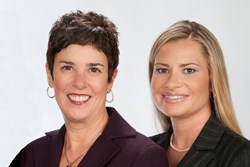 San Carlos, CA (PRWEB) August 30, 2013
During National Breast Cancer Awareness Month, California Hearing Center & Audiology Services will participate in the national "Pink with a Purpose" campaign to help raise funds for breast cancer research. Throughout September and October, leading hearing care manufacturer Oticon, Inc. will donate a portion of proceeds from the sale of a special edition Think Pink Alta and all Alta hearing devices to the National Breast Cancer Coalition.
"Breast cancer is an issue that touches many people on a very personal level," said Dr. Darcy Benson. "Everyone knows someone – a mother, daughter, sister, grandmother or friend who has been diagnosed with breast cancer. The Pink with a Purpose campaign allows me to continue my focus on improving the hearing health of people on the Peninsula and at the same time, support research to find a cure for a disease that represents one of every three cancers diagnosed in women."
This is the sixth year that Oticon has supported the work of the National Breast Cancer Coalition. This year, the special edition Think Pink Alta provides a way for people with hearing loss to show their support for breast cancer awareness and benefit from a hearing aid that provides a richer, more personalized sound experience.
"With Alta, you hear more because your personal hearing preferences are actually used by the powerful sound processing chip that is at the heart of every Alta hearing device," explains Dr. Poindexter. "Think of it as a micro-brain that works in harmony with your brain so you can differentiate sounds better and hear more, even as you move from one difficult hearing environment to another. And because Alta works smarter, you don't have to work harder at hearing."
Dr. Benson points out that with the addition of the integrated Oticon ConnectLine system, Alta users can also connect easily and wirelessly to landline and cell phones, office phones, TVs, music, video chatting and streaming, and much more.
In addition to the special Think Pink edition, Alta is available in a variety of small and sleek styles to suit individual preferences. For more information on Think Pink Alta and the entire Alta family, contact California Hearing Center at 650-342-9449 or visit http://www.calhearing.com. To join Drs. Benson and Poindexter in support of Oticon's "Pink with a Purpose" campaign, log onto Facebook.com/Oticonthinkpink and share the awareness-building posts with friends, family and the entire social network.
About the Company:
California Hearing Center is dedicated to the field of hearing care. The center features the expertise and advanced technology necessary to ensure that people get the most thorough hearing evaluation possible and that individual needs are assessed. This ensures that clients get the right kind of hearing system: one that fits their unique lifestyle, one that is comfortable and one that meets their needs. Whether it is to improve hearing, to protect hearing or to enhance the enjoyment of music, California Hearing Center helps improve quality of life through better hearing.