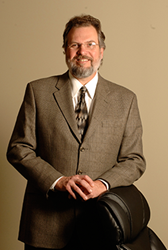 Hopkins, MN (PRWEB) December 31, 2013
To share hearing health care advice and tips with Hopkins MN residents on an ongoing basis, Hearing Care Specialists recently created a blog on the company website.
The audiologists at Hearing Care Specialists have brainstormed a large list of subjects for the blog section. The articles will cover anything from preventative hearing care, to the different types of hearing loss, to detecting hearing loss in children, and answers to frequently asked questions such as how to shop for a hearing aid. New content will be published every week and syndicated automatically to Hearing Care Specialists' Facebook and Twitter accounts to reach a broader audience.
Hearing Care Specialists is encouraging everyone who wears hearing aids in Hopkins MN as well as all former and current patients to visit the blog regularly. Currently, the blog only contains a handful of articles, but it will expand rapidly over time. Here are just a few examples of articles already published:

Leading Hearing Aid Designs for Kids
Treatment Protocols and Sources of Conductive Hearing Loss
Are Open Fit Type Hearing Aids Right for You? Learn About the Pluses and Minuses
Setting up a Home Hearing Loop
Hearing Care Specialists invites all patients and Hopkins MN residents who wear hearing aids or are suffering from hearing loss to submit additional ideas for categories or topics.
About Dr. Kurt T. Pfaff, AuD:
Dr. Kurt Pfaff, Au.D. grew up around audiology because his father owned and operated a local hearing aid clinic. Dr. Pfaff earned his undergraduate degree in Communicative Disorders from the University of Tulsa and his Masters Degree in Audiology from Central Michigan University. He received his Doctor of Audiology Degree from the Arizona School of Health Sciences. Dr. Pfaff is a Minnesota Licensed Audiologist and is a member of the National and State associations of the AAA (American Academy of Audiologists) and the ADA (Academy of Doctors of Audiology).
About Hearing Care Specialists
Hearing Care Specialists provides full audiology services, hearing tests and hearing aids in Hopkins, Glencoe, Watertown Minnesota. The practice is dedicated to ongoing professional improvement and the entire staff works relentlessly to stay up-to-date with the latest improvements and developments in the hearing industry. The audiologists at Hearing Care Specialists understand that every patient is unique with individual needs and is dedicated to working with each person as an individual to evaluate and understand the cause and extent of their hearing loss and help them find the best hearing aids or other solutions to restore hearing ability.
Contact:
Hearing Care Specialists
hcshearing.com
Hearing Care Specialists
10417 Excelsior Blvd., Ste 2
Hopkins, Minnesota 55343
(952) 679-8700
Hearing Care Specialists
1130 Hennepin Ave N
Glencoe, Minnesota 55336
(320) 300-4852
Hearing Care Specialists
200 Lewis Ave S., Ste 220
Watertown, Minnesota 55388
(952) 679-8699