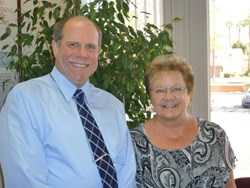 Palm Springs CA (PRWEB) November 25, 2013
The many different types of hearing aids and the numerous different abbreviations used to describe them make it hard for novice shoppers to perform their own research.To help buyers make sense of the many styles and the meanings of all the abbreviations, Hearing Aid HealthCare just recently released a user-friendly list on their site at An Overview of Contemporary Hearing Aid Choices.
The guide includes basic information on the most widespread hearing aid types among them Behind the Ear (BTE), Completely in Canal (CIC), Half Shell (HS), In the Ear (ITE), In the Canal (ITC), Invisible in Canal (IIC), Open fit, Receiver in the Ear (RIE) and Power.
A side-by-side list of all the major hearing aid variations quickly reveals why buyers often have trouble making sense of the similar names and abbreviations. Hearing Aid HealthCare hopes that the guide will help shed light on some of the essential differences between the various types of hearing aids. Once shoppers understand the primary styles of hearing aids, the Hearing Aid Dispensers at Hearing Aid HealthCare encourage setting an appointment with a hearing care specialist. The expert can recommend specific styles and models in line with the results of your hearing test and some lifestyle questions about where you intend to use your hearing aid and the kinds of activities you regularly participate in.
About Jeannette Hait
Jeannette Hait, co-founder of Hearing Aid HealthCare, has been in the hearing aid profession since 1989. She is a Licensed Hearing Aid Dispenser, a Certified Audioprosthologist, a Certified Occupational Hearing Conservationist and is Nationally Board Certified in Hearing Instrument Sciences. Jeannette Hait has also been a Proctor for the Department of Consumer Affairs licensing board since 1997 and is a member of Hearing HealthCare Providers of California and has been a past board member as well. She is also a member of the International Hearing Society.
About Hearing Aid HealthCare:
Hearing Aid HealthCare has provided hearing aids in Palm Springs and across the Coachella Valley for many years. The company offers a full range of diagnostic and preventative hearing services, including hearing tests and hearing aids sales and fittings. The staff is dedicated to keeping abreast of the latest improvements in technological advancements in the hearing industry and are committed to offering the most current technology options to their patients.
Contact:
Jeannette Hait
http://hahc.net
Hearing Aid HealthCare
44630 Monterey Avenue, #100
Palm Desert, CA 92260
(760) 610-0145
Hearing Aid HealthCare
39615 Washington Street, Suite C
Palm Desert, CA 92211
(760) 610-0425
Hearing Aid HealthCare
555 S. Sunrise Way, Suite #116
Palm Springs, CA 92264
(760) 904-0171
Hearing Aid HealthCare
590 Palm Canyon Drive
Borrego Springs, CA 92004
(760) 989-4005
Hearing Aid HealthCare
80150 Hwy 111, Suite C-2
Indio, CA 92201
(760) 989-4005
Hearing Aid HealthCare
56669 29 Palms Hwy, Suite G
Yucca Valley, CA 92284
(760) 820-4850