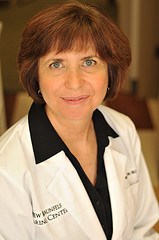 San Antonio, TX (PRWEB) September 30, 2013
Millions of people suffer from hearing impairments, but their loved ones also suffer from the effects of hearing loss. Anyone with questions about hearing loss can now educate themselves on better hearing in the comfort of their own home. The Guide to Better Hearing download provided by San Antonio Hearing Centers is an educational tool designed to help those with hearing-related concerns.
The Guide to Better Hearing download offered by San Antonio Hearing Centers contains information about the causes of hearing loss, the signs and symptoms of early hearing loss, what to expect from a hearing test and an introduction to hearing aids and modern digital hearing aid technology. Not every person that has hearing loss is a candidate for hearing aids in San Antonio, but those that are can get information about the different styles, features and benefits. The Guide is available as a complimentary download at http://www.sahearingcenters.com/guide-to-better-hearing.
Debby Taylor and the entire San Antonio Hearing Aid Centers team hopes that anyone experiencing hearing loss will download and review the book and contact them directly with further questions.
About Debby Taylor:
Debby Taylor is nationally Board Certified in Hearing Instrument Sciences (BC-HIS) and has advanced training on all major hearing aid circuits. She is licensed in the State of Texas, is a member of the Texas Hearing Aid Association and a member of the International Hearing Society. Taylor enjoys hosting community seminars and lectures for consumers and providing complimentary hearing and balance screenings in assisted-living homes and at health fairs.
About San Antonio Hearing Centers:
San Antonio Hearing Centers was established to provide patients the best possible hearing care based upon their individual needs. The company provides a full array of services related to prevention, evaluation, and rehabilitation of hearing impairment. With respect and compassion, San Antonio Hearing Centers will actively listen to how hearing loss has affected the quality of each new patient's life. The company is committed to removing the barriers between the client and the professional to collaboratively work toward better hearing and understanding. San Antonio Hearing Centers has 5 locations and 6 Hearing Instrument Specialists to serve you. Four locations throughout San Antonio and one in New Braunfels.
Contact:
Debby Taylor
http://www.sahearingcenters.com
San Antonio Hearing Centers
8003 Broadway St
San Antonio, TX 78209
(210) 428-6900
San Antonio Hearing Centers
12413 Judson Rd, Ste 200
San Antonio, TX 78233
(210) 485-1996
San Antonio Hearing Centers
510 Med Court, Ste 203
San Antonio, TX 78258
(210) 390-0899
San Antonio Hearing Centers
8600 Wurzbach Road, Suite 500
San Antonio, TX 78240
(210) 390-0839
San Antonio Hearing Centers
628 B South Business 35
New Braunfels, TX 78130
(830) 387-2389