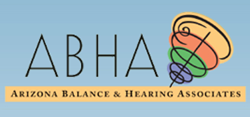 Scottsdale, AZ (PRWEB) September 30, 2013
The leading hearing aid provider in Phoenix, AZ, Arizona Balance & Hearing Associates, expanded their existing practice by opening another clinic in Scottsdale. As the number of individuals suffering from hearing loss increases, so does the need for high quality hearing healthcare services. Recognizing the increasing demand, Arizona Balance & Hearing Associates owner Dr. Dana Day began searching for the ideal Scottsdale location for an additional office. Located just north of the Scottsdale Municipal Airport on N. 78th Street between N. Scottsdale Road and the 101, the new office will local residents with hearing loss tests, hearing aids, balance disorder treatment, hearing aid repairs, and accessories such as hearing aid batteries. The new Scottsdale office hours of operation are Monday through Thursday from 8 8 am to 4 pm (closed for lunch from 12-1) and Friday from 9 am to 12 noon. Patients are encouraged to call for an appointment or assistance with directions.
About Dr. Dana Day, Au.D.
Dr. Dana Day is Doctor of Audiology and managing member of Arizona Balance & Hearing Associates (ABHA). She brings more than 20 years of expertise in balance and pediatric testing, hearing disorder evaluations, and treatment for vertigo. Dr. Day enables ABHA to offer a state-of-the-art facility and to provide the best in diagnostic testing.
About Arizona Balance & Hearing Associates (ABHA)
Well established throughout the Greater Phoenix area and beyond, ABHA offers world class clinical services in hearing and balance (vestibular) testing, pediatrics, and neurodiagnostics. There are three A.S.H.A.-certified audiologists on site.
Founded back in 1995, Arizona Balance & Hearing operated as the outpatient Balance and Hearing Center on the campus of St. Joseph's Hospital and Medical Center. In January 2004, office expansion caused them to relocate across the street from St. Joe's. ABHA still enjoys a strong professional working relationship with St. Joseph's and the Barrow Neurological Institute, as well as the majority of Neuro-Otologists, Oto-Neurologists, Otolaryngologists (Ear, Nose and Throat), Internal Medicine practitioners and Pediatricians in the area.
Contact:
Dr. Dana Day, Au.D.
http://azbalanceandhearing.com
Arizona Balance & Hearing Associates
333 W. Thomas Rd., Ste 207
Phoenix, AZ 85013
(602) 281-4095
Arizona Hearing & Balance Associates
15757 N. 78th St., Ste A
Scottsdale, AZ 85260
(602) 814-0401