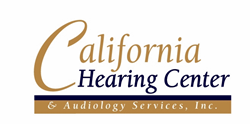 The newest findings give us even more incentive to take steps to improve our heart and hearing health
San Carlos, CA (PRWEB) March 26, 2014
The California Hearing Center recently discovered that heart health can also influence hearing health.
"The newest findings give us even more incentive to take steps to improve our heart and hearing health during February, National Heart Month," says Darcy Benson, Au.D., Doctor of Audiology at the California Hearing Center in San Mateo. She reports that a study published June 2010 in the American Journal of Audiology found that the negative influence of impaired cardiovascular health on both the peripheral and central auditory system has the potential to affect an individual's capacity to hear. (http://aja.pubs.asha.org/article.aspx?articleid=1757459).
"The same study found that a healthy cardiovascular system – a person's heart, arteries and veins – can have a positive effect on hearing," she said.
The link between heart health and hearing health is further reinforced by a study in The Laryngoscope published Feb. 2009 that concluded patients with certain types of low-frequency hearing loss should be regarded as at risk for cardiovascular events. (http://onlinelibrary.wiley.com/doi/10.1002/lary.20130/abstract).
"A hearing check should be part of regular physical exams," says Dr. Darcy Benson. If you already suspect that hearing loss may be affecting your day-to-day activities, Dr. Benson recommends a more thorough hearing evaluation. In a single office visit, she can typically evaluate hearing health and if there is a need, work with you to select and trial a hearing solution.
Colleagues Ramsay Poindexter, Au.D. and Teresa Testa, Au.D. at the California Hearing Center are among the hearing health professionals nationwide participating in "At the Heart of It. . .We Put People First," a national campaign sponsored by Oticon, Inc. During February and March, a portion of the proceeds from every Alta hearing device fitted by California Hearing Center will be donated to the American Heart Association to support life-saving research.
"With Alta, you hear more because your personal hearing preferences are actually used by the powerful sound processing chip that is at the heart of every Alta hearing device," explains Dr. Ramsay Poindexter. "Alta allows you to differentiate sounds better and hear more, even as you move from one difficult hearing environment to another. And because Alta works smarter, you don't have to work harder at hearing."
Dr. Teresa Testa notes that with the addition of the integrated Oticon ConnectLine system, Alta users can also connect easily and wirelessly to landline and cell phones, office phones, TVs and other popular communication devices.
For more information on hearing health and Oticon Alta, contact the California Hearing Center at (650) 342-9449 or online at http://www.calhearing.com/.
About the company:
California Hearing Center is dedicated to the field of hearing care. The center features the expertise and advanced technology necessary to ensure that people get the most thorough hearing evaluation possible and that individual needs are assessed. This ensures that clients get the right kind of hearing system: one that fits their unique lifestyle, one that is comfortable and one that meets their needs. Whether it is to improve hearing, to protect hearing or to enhance the enjoyment of music, California Hearing Center helps improve quality of life through better hearing.