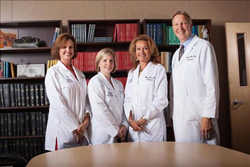 Columbus OH (PRWEB) August 27, 2014
With most forms of hearing loss being irreversible, it simply makes sense to use hearing protection when exposed to loud noises or risk losing hearing forever. There are many different forms of hearing protection for workplace and recreational use. Employers generally provide hearing protection training and devices for workers in construction, manufacturing, law enforcement and other noisy industries. The National Institute of Occupational Safety and Health (NIOSH) even mandates protection standards. Many musicians and recreational shooter seek out hearing protection on their own. Traditional earplugs will not work for the professional musician, as they reduce sound by muffling low-to-mid-range frequencies. As many as 50 percent of all recreational shooters may suffer some degree of hearing loss.
Whatever the reason, Hearing Health Solutions has a complete selection of hearing protection products. Some of these are 'off-the-shelf' while others are custom-molded to the shape of the user's ear. The most important criteria in purchasing hearing protection is a good fit. Hearing protection not properly fitted to the wearer's ears do not effectively prevent damaging noises from penetrating the ear canal. For this reason, Hearing Health Solutions doesn't just sell ear protection products, but also take the time to fit them for each individual user. They can also administer a hearing tests to establish a baseline from which hearing loss can be measured.
About Darryl Will:
Audiologist, Darryl Will, received both his Bachelor of Arts degree in Speech and Hearing Science and Master of Arts degree from The Ohio State University. He was a co-founder of Hearing Health Solutions in 1983. He has 30+ years experience in the field of audiology and specializes in the identification and rehabilitation of hearing loss through amplification. Darryl is also a member of the American Speech-Language Hearing Association and the American Academy of Audiology.
About Hearing Health Solutions:
Hearing Health Solutions is a physician-owned and guided hearing healthcare practice with three locations in Columbus plus locations in Delaware, Dublin and Westerville. The nine audiologists and board certified hearing instrument specialists at Hearing Health Solutions includes have more than 65 years of combined experience in the field of Audiology. They work with customers to determine the degree of hearing loss and find solutions to fit a customer's preferences and lifestyle. All staff have graduate-level degrees in audiology or communication disorders and have years of experience helping clients to improve their hearing.
Contact:
Mr. Jim Barlow
http://hearinghealthsolutions.com
Hearing Health Solutions
974 Bethel Road
Columbus, Ohio, 43214
(614) 335-4127
Hearing Health Solutions
4300 Clime Road
Columbus, OH 43228
(614) 335-4301
Hearing Health Solutions
6499 East Broad Street
Columbus, OH 43213
(614) 335-4098
Hearing Health Solutions
801 OhioHealth Blvd Ste. 220
Delaware, OH 43015
(614) 335-4387
Hearing Health Solutions
6670 Perimeter Drive, Ste. 120
Dublin, OH 43016
(614) 335-4101
Hearing Health Solutions
477 Cooper Road, Ste 480
Westerville, OH 43081
(614) 335-4302
Hearing Health Solutions
41 Commerce Park Dr.
Westerville, OH 43082
(614) 504-4544
Hearing Health Solutions
194 Elm St
London, OH 43140
(614) 349-3715