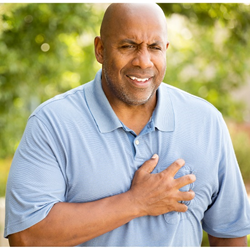 Heart disease kills 40 Americans every minute, and our goal during this charity event will be to provide community members with accurate information on heart disease and gather donations to fund treatment research
Stockton, CA (PRWEB) January 13, 2017
Confidence Plus Insurance Services, a California-based agency providing asset protection services and financial consultations to families and business owners throughout the Central Valley, is embarking on a charity effort to fight heart disease and promote healthy living.
Heart disease remains the primary killer in America, yet research shows that many of the critical factors leading to life-threatening heart conditions are preventable. The incidence of heart disease in the California Central Valley is on the decline, and this charity event will help provide access to information on heart disease realities to area residents in an effort to ensure this decline continues.
"Heart disease kills 40 Americans every minute, and our goal during this charity event will be to provide community members with accurate information on heart disease and gather donations to fund treatment research," says Dean Shibler, owner and executive manager of Confidence Plus Insurance Services.
To disseminate information on heart disease causes, risk factors, and prevention methods, the Confidence Plus team is utilizing a social media platform and email update system to reach families and civic leaders throughout the area. The Confidence Plus team is also in the process of producing a feature story discussing the goals of the event which will be published in the firm's webzine "Our Hometown": http://www.confidenceinsuranceagency.com/OUR-HOMETOWN-MAGAZINE_39.
Confidence Plus Insurance Services is a longtime member of the "Agents of Change" national charity support network, and has assisted well over a dozen local charitable causes and nonprofit organizations over the last two years. Going forward, Shibler and his team have made a commitment to assist a new regional charity every sixty days.
All those who want additional information on the heart health charity event hosted by the Confidence Plus Insurance Services team is invited to make a positive impact and support the event directly by visiting this page: http://www.confidenceinsuranceagency.com/Saving-Hearts-in-California_27_community_cause. A full list of charitable organizations and nonprofit foundations assisted by the Confidence Plus team in the past is available for review on the agency's Community Causes listing: http://www.confidenceinsuranceagency.com/community-cause?page=1.
About Confidence Plus Insurance Services
Confidence Plus Insurance Services understands the importance of building a solid foundation for the future and developing long lasting customer relationships, that's why the Confidence Plus team is committed to offering every client the highest level of service possible. Each staff member of Confidence Plus Insurance is dedicated to ensuring that clients are assured, informed, and fully satisfied with all their insurance policy choices. To speak with a helpful and knowledgeable expert at Confidence Plus Insurance, browse to http://www.confidenceinsuranceagency.com or call (209) 323-7474.