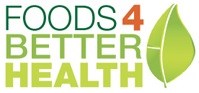 Just Eating One of These Can Slash Your Heart Attack Risk
Boston, MA (PRWEB) January 06, 2014
Foods4BetterHealth.com, a food and nutrition web site that believes that healthy foods can prevent disease and illness, is reporting on a new study that found that eating just one apple a day can lower the chance of death from a heart attack and stroke.
As Foods4BetterHealth notes (http://www.foods4betterhealth.com/an-apple-a-day-health-benefits-6993), a new study, published in the British Medical Journal, found that eating only one apple a day would actually cause the same reduction in the number of deaths from heart attack and stroke as prescribing cholesterol-lowering statin drugs—about 9,400 fewer deaths. The researchers estimated that encouraging people over the age of 50 to eat an apple a day could prevent over 8,500 deaths every year, with that number increasing if people made further dietary changes. (Source: Briggs, A., et al., "A statin a day keeps the doctor away: comparative proverb assessment modelling study," BMJ 2013; 347: f7267.)
As the Foods4BetterHealth article "Just Eating One of These Can Slash Your Heart Attack Risk" notes, millions of people take statin-lowering cholesterol drugs every year. However, these drugs come with dangerous side effects and can even cause heart attack, stroke, or death. In fact, statin drugs are responsible for 12,000 new cases of type 2 diabetes every year and 1,200 cases of serious muscle disease. Researchers wanted to determine if making simple dietary changes, such as eating an apple every day, could benefit one's health to the same degree that taking statins currently does; the results were favorable.
The report explains that increasing one's consumption of fruits and vegetables can lower one's risk of vascular disease, a precursor to heart attacks and strokes. Numerous studies have shown that certain fruits—such as apples, which are high in fiber—are especially nutritious and exert positive health benefits, such as maintaining stable blood pressure and blood sugar levels. (Source: "Apple a day vs. statins produces similar outcomes," CBC web site, December 17, 2013; http://www.cbc.ca/news/health/apple-a-day-vs-statins-produces-similar-outcomes-1.2467879.)
The Foods4BetterHealth report concludes that adding high-fiber fruits and vegetables to one's diet can help a person reap health benefits—just like prescription drugs, but without the side effects.
Foods4BetterHealth.com, created by Doctors Health Press, is a food news and health web site, offering readers information about the latest food controversies, exclusive expert advice, and health tips to ward off illness, prevent disease, and live a long, healthy life. For more information, visit http://www.foods4betterhealth.com.