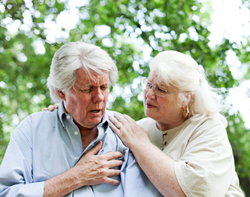 We are on a mission to support and raise awareness for heart disease prevention. We shouldn't stay on the sidelines, but rather we should take an active role to improve the overall well-being of those in our community
Anaheim, CA (PRWEB) July 05, 2017
Nikki Kaur Insurance Agency, an Anaheim area firm that offers asset protection and financial strategy assistance to residential and commercial clients throughout the greater LA metro area, is launching a one year charity event dedicated to promoting positive heart health in communities throughout southern California.
Heart disease still ranks as the deadliest killer in the US, even as health care and nutrition professionals continue to Americans about bad behaviors that lead to poor heart health. During this charity event, the Nikki Kaur Insurance team will be helping to share information that shows how many of the causes of heart disease are preventable.
"We are on a mission to support and raise awareness for heart disease prevention. We shouldn't stay on the sidelines, but rather we should take an active role to improve the overall well-being of those in our community," says Nikki Kaur, founder and chief executive of the Nikki Kaur Insurance Agency.
Support for the regional heart health charity initiative is already being gathered over social media and email communication systems, thanks to the ongoing and dedicated efforts of Kaur and her professional team. Additional publicity for the drive is anticipated pending the release of a new cover article discussing the goals of the charity event, which is scheduled for release in an upcoming edition of the Nikki Kaur Insurance online magazine "Our Hometown": http://kaurinsurance.com/magazines/.
The Nikki Kaur Insurance Agency is a proud member of a national charity assistance coalition called "Agents of Change." This event marks the second charity effort undertaken by the Nikki Kaur Agency as part of the Agents of Change network, and the team plans to continue the policy of working with southern California charitable organizations regularly.
Those interested in finding out more about the smart heart health charity initiative in southern California, and those who want to join the Nikki Kaur Insurance Agency in being part of the event, are invited to visit this page and take action: http://kaurinsurance.com/causes/happy-healthy-hearts/. Information on additional charity work done by the Nikki Kaur Insurance Agency can be found on the firm's Community Causes page: http://kaurinsurance.com/community/.
About Nikki Kaur Insurance Agency
As a Personal Finance Representative in southern California, agency owner Nikki Kaur knows many local families. Her knowledge and understanding of the people in her community ensures that clients of Nikki Kaur Insurance Agency are provided with an outstanding level of service. Nikki and her team look forward to helping families protect the things that are most important - family, home, car and more. Nikki Kaur Insurance Agency also offers clients a preparation strategy for achieving their financial goals. To contact an expert at Nikki Kaur Insurance Agency, visit http://kaurinsurance.com/ or call (714) 300-0740.