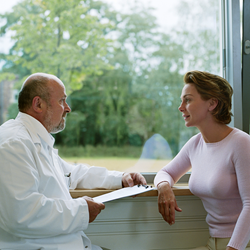 One in four Americans will die as a result of heart disease, but the good news is that heart disease is on the decline in our area, and this charity event will help ensure that this decline continues
San Francisco, CA (PRWEB) January 19, 2017
Sam & Associates Insurance Agency, a full service firm providing asset protection services and financial planning assistance to commercial and residential clients in the California Bay Area, is launching a charity drive to raise awareness of heart disease risk factors and promote positive heart health in the region.
Heart disease is the primary killer of adult men and women in America, and is responsible for over 25% of total deaths in the US annually. Risk factors for heart disease are widely understood by the medical community, and this charity event intends to help share information about reducing the risk of heart disease to residents in and around the San Francisco Bay Area.
"One in four Americans will die as a result of heart disease, but the good news is that heart disease is on the decline in our area, and this charity event will help ensure that this decline continues," says Yumi Sam, founder and executive director of Sam & Associates Insurance Agency.
Sam and her team are working to find support throughout San Francisco and other nearby communities by creating an online information sharing portal over social media channels and an email update system. Additional efforts to gather support for the charity event will include a full page feature story discussing the realities of heart disease which will soon be published in the Sam & Associates online magazine "Our Hometown": http://www.agencysam.com/Our-Hometown-Magazine_41.
A number of notable charities operating in the San Francisco area have received direct support from the Sam & Associates team over the last year. Sam & Associates is an affiliate of a nationwide charity support network called "Agents of Change," and the team plans to continue sponsoring local charity events bimonthly.
All readers who want additional information on the San Francisco area charity event to promote heart health, and those who wish to join Sam and her team as they promote this event, are encouraged to follow this link: http://www.agencysam.com/Promoting-Happy-Heart-Healthy-Lives_23_community_cause. Previous charity drives hosted by Sam & Associates Insurance Agency are listed on the firm's Community Causes page: http://www.agencysam.com/community-cause.
About Sam & Associates Insurance Agency
As a Personal Finance Representative in San Francisco, agency owner Yumi Sam knows many local families. Her knowledge and understanding of the people in her community ensures that clients of Sam & Associates Insurance Agency are provided with an outstanding level of service. Yumi and her team look forward to helping families protect the things that are most important - family, home, car and more. Sam & Associates Insurance Agency also offers clients a preparation strategy for achieving their financial goals. To contact an expert at Sam & Associates, visit http://www.agencysam.com/ or call (415) 665-0181.