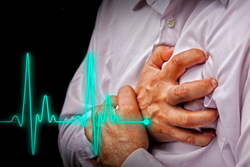 The simple fact is that one in four Americans will die from heart disease, but with a little effort we can improve that number and help all our fellow community members live longer, healthier lives
Silver Spring, MD (PRWEB) January 18, 2017
The Portee Insurance Agency, a family managed firm that offers asset protection services and financial consultations to families and business owners in central Maryland and the DC region, is inaugurating a charity event aimed at fighting heart disease in the local community.
Heart disease kills 787,000 people nationally every year, making it the #1 killer in America. However, heart disease is largely preventable, and a few minor changes can reduce risk factors for both heart disease and stroke. The Portee Insurance charity event promises to provide current information on heart disease prevention to area residents in an effort to improve heart health across the region.
"The simple fact is that one in four Americans will die from heart disease, but with a little effort we can improve that number and help all our fellow community members live longer, healthier lives," says Ralph Portee, founder and executive manager of Portee Insurance Agency.
Promotion of the charity drive to improve heart health in the DC region will involve a push to make connections with area residents over social media and email channels. As well, the Portee Insurance team will be writing up a full page story on the charity event and discussing heart disease realities in the next issue of the agency's online magazine "Our Hometown": http://www.porteeinsurance.com/Our-Hometown-Magazine_41.
The DC area heart health charity event marks the 11th charitable effort undertaken by the Portee Insurance team in the last two years. As active members of the "Agents of Change" charity support network, Portee Insurance Agency is committed to finding and supporting a new regional charitable cause every other month.
For those who would like to be part of the DC metro area charity event to fight heart disease, the Portee Insurance team has created this page to provide more information on how to be part of the effort: http://www.porteeinsurance.com/Let-the-Beat-Go-On-this-Heart-Disease-Awareness-Month_23_community_cause. Information on past charitable causes championed by the Portee Insurance Agency can be reviewed from the firm's Community Causes listing: http://www.porteeinsurance.com/community-cause?page=1.
About Portee Insurance
A full service firm serving families from two locations in Silver Spring, MD, Ralph Portee and his team of caring professionals have one simple mission: to provide the best insurance and financial services in the industry while maintaining consistently superior service. Their focus is to protect all the things which are most important to their clients (their families, homes, cars, etc.) and to help them develop strategies for long-term financial success and security. The dedicated agents at Portee Insurance may be reached by calling 301-587-0196.