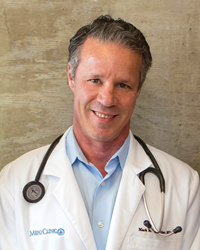 Everyone is worried about breast cancer, and thank goodness we're getting better at detecting it, but a woman is five times more likely to die of heart disease.
JACKSON, Wyo. (PRWEB) February 07, 2019
Heart disease is the #1 killer of women in America, but less than half of women know this and the vast majority of physicians are not comfortable assessing heart disease risk in women and are not fully using available tools to do so. With February being Heart Month in America, a Heart Health for Women Summit happening this week, stories of "silent heart attacks" in the news, and a new book on the issue hitting the shelves, it's time to raise awareness of the issue.
Culturally, heart disease is still considered a man's disease. Until recently, clinical trials systematically avoided women in heart research. Today, those women who are included are predominantly postmenopausal while heart disease rates among young women are increasing. Recently, a story went viral from a woman in New York suffering from a "silent heart attack" that was only identified because of a coincidental physical that included an electrocardiogram (EKG).
Everyone is worried about breast cancer, and thank goodness we're getting better at detecting it, but a woman is five times more likely to die of heart disease. Only 38% of heart disease research subjects have been women, and many studies have not included any women at all, such as the study that found aspirin reduced the risk of heart disease. An article in the June issue of the Journal of the American College of Cardiology revealed that more than 70% of women have never raised the issue of heart health with their physicians, only 22% of primary care physicians (42% of cardiologists) felt well prepared to assess cardiovascular risk in women and guidelines for risk assessment were fully implemented by just 16% of primary care physicians (22% of cardiologists). Neither mainstream culture, nor professionals are treating women's heart health with adequate care.
Dr. Mark Menolascino wrote in Heart Solution for Women: "To this day, women with heart disease are less likely to be tested to determine its severity and less likely to undergo procedures to unclog blocked arteries, even when they and their physicians know that their arteries are compromised. And the prognosis for a woman who has a heart attack is much worse than is typical for a man. Women between the ages of forty and fifty-nine are up to four times more likely to die from heart bypass surgery than men of the same age, and all women are twice as likely as men to die within the first few weeks of suffering a heart attack."
Female hormones contribute to the lower rates of heart disease among pre-menopausal women compared to men, but clearly this does not eliminate heart disease as a concern for women. Heart attack symptoms in women can be the same as men: crushing chest pain and weakness. However, women can also suffer what's been called a "silent heart attack". According to Dr. Menolascino, a heart attack without chest pain is not really "silent" but instead speaks in a slightly different voice. Heart attack symptoms in women include vomiting, stomach, back or jaw pain – symptoms easily confused with other, less lethal ailments.
Heart attack in women can mislead even the experts. Dr. Menolascino recalls a time during his training when a woman was scheduled to undergo gall bladder surgery for stomach pain. Just before surgery, he ordered an enzyme test to be sure she wasn't having heart issues – and the test revealed that she was having a heart attack. Emergency surgery saved her life, but she nearly had gall bladder surgery while suffering a heart attack.
More women are being included in research now and risk management methods are available for women, so if mainstream culture learns to recognize heart disease as a serious issue for women, and people learn some of the ways heart attack differs between men and women, disease rates will decrease and lives will be saved.
Dr. Menolascino, author of Heart Solution for Women (the Amazon #1 new release in cardiology), is presenting the Women's Heart Health Summit for free this week and is accepting interviews throughout Heart Month.
Dr. Mark Menolascino trained as a traditional Internal Medicine Specialist and achieved four board certifications in diverse specialties and a dual Master's degree in Pharmacology/Immunology. He serves as Medical Director for The Meno Clinic Center for Functional Medicine in Jackson Hole, Wyoming.
Media Contact:
Dr. Mark Menolascino MD, MS, ABIHM, ABAARM, IFMCP
Phone: (307) 690-2311
Email: drmark@menoclinic.com