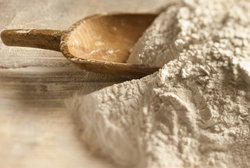 HeartHealthySolution.com reports doctors now recommend patients consider an alternative to prescription drugs for lowering cholesterol.
Franklin, TN (PRWEB) August 14, 2013
HeartHealthySolution.com reports doctors now recommend patients consider an alternative to prescription drugs for lowering cholesterol. Physicians suggest their patients try an oat superfood called Nutrim® that meets the claim for FDA Oat Heart Health. People often find their cholesterol goes down 10% or more within 60 days of starting Nutrim®. HeartHealthySolution.com offers Nutrim® to consumers through its website.
Nutrim® is made naturally by mechanically liberating from oats a special dietary compound that lowers cholesterol. The compound is called oat beta-glucan and the body normally has a hard time getting at the material because it is typically bound up in the tough fibers of oats.
Dr. Michael Citron in Raleigh, North Carolina uses the product himself and states, "I cannot be more pleased with the results I have personally achieved using Nutrim," and continues, "I am a board certified Emergency Physician, and have recently opened a Functional Medicine practice. I am very happy to recommend Nutrim to appropriate patients as it meets my personal criteria of being a natural product with no processing chemicals, is very easy to use/take, and has outstanding potential for results."
Dr. Alfred Callahan in Nashville, Tennessee suggests patients try Nutrim® when they are wary of cholesterol drugs. Dr. Callahan comments, "I consider Nutrim an alternative option for patients who are not keen about taking prescription medicines."
HeartHealthySolution.com co-founder Jonathan Sherman says, "I tried Nutrim and my LDL cholesterol fell 10%. Over a year ago, my doctor — Dr. Callahan, suggested I try Nutrim after he discovered early plaque in my neck's carotid arteries. And this plaque surprised me because my cholesterol levels were normal. He told me it was not because of my lifestyle but my genes. A year after starting on Nutrim, Dr. Callahan rechecked my carotid arteries and there was no more plaque building up. Shortly after that I added Nutrim to the HeartHealthySolution.com product lineup."
HeartHealthySolution.com is a website committed to helping people find natural health alternatives for heart health, providing scientifically tested natural solutions and information. The site currently features Nutrim®-brand products. Thousands of people take Nutrim® and many success stories are available for review at HeartHealthySolution.com.
Nutrim® was developed by the USDA and meets the FDA Oat Heart Health claim. It is a cholesterol-lowering soluble fiber supplement, available in powder and chewable tablet form, that harnesses the power of oat beta-glucan. Hundreds of studies over three decades have shown that oat beta-glucan effectively lowers cholesterol. Nutrim®, made in the USA from North-American grown non-GMO oats, is a tasteless powder that mixes easily in foods and beverages. It is a 100% natural whole food with no added chemicals or preservatives.