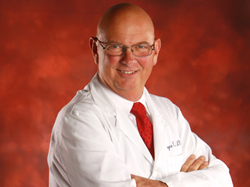 As a family company we like to be as friendly and available as possible and want our clients to get to know us better.
St. Louis, MO (PRWEB) February 12, 2015
Heartland Hearing has completely redesigned their website to be optimized for patient use. Partnering with 'go Brand go' for web design, Heartland Hearing began the website development in November. The new website went live in the beginning of January.
One of the biggest updates to the Heartland Hearing website is the increase in interactive features. The locations page has been integrated with Google Maps to make navigation to the offices easier and now features images of each different office.
Heartland Hearing's website continues the theme of interactive offerings with a live chat option available to every visitor.
"Feedback about the website has been very positive so far, people really appreciate the live chat option. You can get info from the chat or be connected to our office personnel by phone immediately; its very easy to contact us," explained Regional Office Manager Allie Ammons.
In addition to being accessible and user-friendly, the new Heartland Hearing website is informative. Various sections of the website answer patients' questions about services offered and their cost, insurance, and the staff.
"As a family company we like to be as friendly and available as possible and want our clients to get to know us better. Our website helps us do exactly that by providing more information about who we are and allowing for easier contact," Ammons stated regarding the staff profiles and blog posts.
Frequently Asked Questions, new technology information, and blog posts complete the new website design.
"The owner, Royce LaMarr, is a board certified instrument-hearing specialist, and he is writing a majority of the articles. We have articles on great topics covering things like 'Why are hearing aids so expensive?' and 'Why is it important to get a hearing exam?'" Explained Ammons.
Prospective patients can find patient intake forms and appointment scheduling widgets in the "Contact Us" section of the website. Business hours and a phone numbers are prominently displayed at the top of every page for easy review.
Heartland Hearing is eager to receive feedback about their new website, and they are confident that patients will find that it has significantly improved to meet their needs.
About Heartland Hearing:
Heartland Hearing connects patients with advanced technology, hearing aids, custom fit solutions, hearing exams and more. They take into account the individual needs of each patient in order to come up with the appropriate hearing solution. To learn more, visit http://heartlandhearing.com