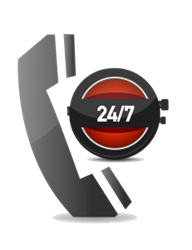 Gainesville, Va (PRWEB) January 25, 2015
Emergency situations with air heating and cooling system may cause much hassle if not attended to immediately. Luckily, Local HVAC Pros could help with dilemmas such as these. They may easily be contacted in Gainesville VA and areas nearby. Making the phone call is all one has to do and they would get the problem fixed in no time. There is no need to wait in agony as it is possible for one's HVAC problems to be dealt with in no time. Local HVAC Pros offer round the clock repair services.
Local HVAC Pros offer services both in offices and homes so there really is no need to worry about anything. Their men can help with any problem their clients have with regard to heating and cooling systems whether the venue is within a neighborhood or a commercial area.
Nowadays, there are HVAC service providers out there who do not live up to their promises. Other companies may offer lower costs but it is with these companies that one should be wary of because the quality of the service they provide may be of poor quality. One should take cheap HVAC services into consideration as most of them can be too good to be true. Oftentimes, their services are limited and their clients' AC and heating systems might get more damage in the long run.
Local HVAC Pros' team of professional HVAC technicians has been certified to be well-trained and ready for action any time of the day, regardless of the season. Their expertise in the HVAC field has allowed them to troubleshoot problems immediately so they could tell their customers of the options on how to fix them.
For someone in Gainesville, Va looking for a reliable HVAC service provider, Local HVAC Pros could be one of the good choices. Aside from being a certified heating and air conditioning repair service provider to Gainesville, Va residents, they are also a certified dealer. That's actually hitting two birds with one stone and it would definitely spare their customers from the hassle of looking for necessary supplies. Rest assured that they are fully licensed, bonded, and insured.
Local HVAC Pros can give warranties for their services and they have a 24 hour emergency hotline. They could also give free estimates in case one wants to purchase an HVAC system for a brand new place. Their hotline is 703-348-9740.
For more information one can visit the links here:
http://youtu.be/SpND9z795sQ
http://www.youtube.com/channel/UCWbMtyJUoGUr0yrRIvAGuEQ