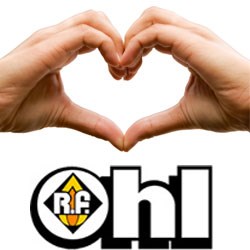 We have a motto, 'Life is hard, buying from R.F. Ohl is easy.'
Lehighton, PA (PRWEB) September 13, 2013
Dream Come True is a non-profit organization that has a mission of enriching the lives of children who are seriously, chronically or terminally ill in the Lehigh Valley, PA. The organization brings dreams to reality, making a huge impact on the lives of children between the ages of 4 and 17. Dream Come True depends on fundraising efforts and sponsorships from local businesses in order to fulfill these dreams and they currently have been able to fulfill 30 dreams per year.
R.F. Ohl is one of the major sponsors of the Blue Ridge Chapter of Dream Come True. The Blue Ridge chapter is organizing the 2013 United Dream Ride which is a 79 mile journey starting at the Legion Post #927 in Gilbert PA and ending at the Knoebels Amusement Park in Elysburg, PA. This benefit ride is for motorcycles, cars and any other type of vehicle. It kicks off with registrations on September 15th, 2013 at 7am. The actual ride begins at 10am.
In addition to sponsoring the Blue Ridge Chapter of Dream Come True, R.F Ohl has been able to raise more funds for the Dream Come True foundation totaling in excess of $1,300 from Lehigh Valley air conditioning tune-ups and air conditioning installations. Steve Ohl, president of R.F. Ohl said, "We ran a 'Make a Child's Dream Come True' promotion this summer where we discounted the installation of an air conditioning system by $100 for our customers and we took that $100 and donated it to Dream Come True."
Ohl has been working on continuing to give back to his community by supporting events like the United Dream Ride, sponsoring local sports organizations and being active in the community. Ohl states, "We understand the challenges that families face today and we want to help. In fact, we have a motto, 'Life is hard, buying from R.F. Ohl is easy.'"
R.F. Ohl is based in Lehighton, PA and delivers propane, kerosene and heating oil to the Lehigh Valley, Carbon County and Monroe County. Emails can be sent to dreamride2013(at)gmail(dot)com for more information on the United Dream Ride.