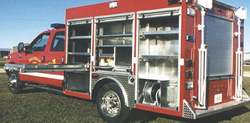 Serving Our Industrial Hardware Customers Since 1987
(PRWEB) November 24, 2014
Ryadon is a leading manufacturer of custom products, that has a wide range of capabilities and services to complement any custom hardware requirements a company may have.
Industries That Can Benefit by Using the Drawer Slides Products:

Drawer Slides, Inc. specializes in manufacturing Drawer Slides products for chest of drawers (also dresser or bureau) used to store clothing, standalone tool chest used to store tools, kitchen cabinets, under a counter, drawers for storage and file cabinet. They use the highest quality materials and combine tradition and experience with the latest computer guided engineering methods to minimize wear and tear, and ensure the product longevity.
Drawer Slides, Inc. is an expert in providing Drawer Slides solutions for generator access. Their 250lb, and 500lb heavy-duty drawer slides will provide years of worry-free and maintenance-free access to generator access, whether it's located in a facility, or portable version such as on fire trucks, ambulances, RVs, or other specialty vehicles.
It's a known fact that construction/utility trucks, big rigs, or emergency vehicles drivers expect a high standard of cab comfort and flexibility, in a small space that is used for work as well as the rest. Storage drawers and pull-out work surfaces are just a sampling of the applications where Drawer Slides, Inc. heavy-duty slides maximize limited space. Drawer Slides, Inc. provides the most robust solutions for your vehicles in.
Ryadon's easy gliding heavy-duty slides are made of high-quality materials to help have a smooth working RV drawer. Drawer Slides, Inc. offers the best RV drawer slides and hardware available. They carry an extensive amount of RV parts and hardware for RV drawer slides. At Drawer Slides, Inc. it is understood that sometimes things break and parts are needed quickly, which is why then can now be ordered directly online from their website.
You can see more available industries by visiting Heavy Duty Drawer Slides (http://drawerslidesinc.com/)
HEAVY DUTY DRAWER SLIDES
250 lb. full extension drawer slide .75(19mm) x 2.09(53mm), lever disconnect, 1" over travel, 10-36 inch lengths.
500 lb. Full extension drawer slide .75(19mm) x 3.00(76mm) 8- 60 inch lengths.
500 lb. full extension drawer slide lock in lock out .75(19mm) x 3.00(76mm), 12-60 inch lengths.
Quantity Discounts
Order 4-19: Receive 10% discount
Order 20+: Receive 20% discount
Future plans include to further develop new and innovated drawer slide products and reach new markets with our extensive line and capabilities
About Ryadon
Ryadon, Inc. has been serving our industrial hardware customers since 1987. Please contact a sales representative at sales (at) ryadon (dot) com for heavy duty drawer slides (http://drawerslidesinc.com/) OEM pricing or bulk quantities.
Whether you are a weekend warrior building a toolbox or an OEM manufacturer doing mass production we are here to supply quality product at prices to fit your needs.
Tel. (949) 768-8333
Website. http://drawerslidesinc.com/