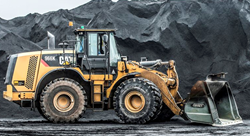 EHE is providing them with the information and direction they need in order to ensure their equipment will receive the highest return
League City, Texas (PRWEB) May 17, 2015
Some say that knowledge is power, and thanks to representatives with Expert Heavy Equipment (EHE), the new blog series they have created will empower heavy equipment sellers with information they need to ensure that their items sell at the highest price possible.
"Like selling a car, there are just some things that you won't know unless someone told you or your read it somewhere," said Milissa Wise, Director of Operations for Expert Heavy Equipment EHE, the parent company of EHE Auctions. "These blog posts that we've created will be the go-to source for information on how to prepare for a sale."
Wise explained that the main purpose of the company's blog is to provide solid information in order for sellers to get a high price on their used equipment.
Because most wholesalers lack the knowledge and understanding of heavy equipment, Wise noted, they don't know what to ask the sellers for in terms of photos and or video to help build buyer confidence.
"EHE has created a series of blog posts in addition to photo guidebooks for various types of equipment," Wise stressed, before adding, "The photo guidebook provides examples of the photos required in addition to the direction on how to take those photos."
"EHE is providing them with the information and direction they need in order to ensure their equipment will receive the highest return," Wise said.
For more information, please visit http://www.experthe.com or follow EHE on Facebook at http://www.facebook.com/ExpertHeavyEquipmentInc