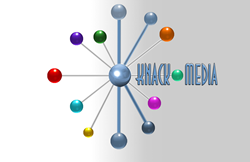 For more information about reverse mortgages in Los Angeles, speak with a home loan specialist by calling 888-217-6222
Los Angeles, California (PRWEB) June 02, 2015
The popularity for reverse mortgages in Los Angeles are continuing to grow as more seniors look for ways to stay in their homes and minimize expenses. A national website that offers information on reverse mortgage guidelines and how seniors can qualify for a reverse mortgage is marketing the city of Los Angeles by using social media websites. Because Los Angeles reverse mortgages are one of the biggest cities in the nation that seniors are looking for more information about, SeniorBankServices.com is marketing the area heavily.
Unfortunately, many seniors still do not fully understand how reverse mortgages work, The CFPB recently wrote "Consumer complaints tell us that the complex terms of reverse mortgages continue to be misunderstood," said CFPB Director Richard Cordray. "As more baby boomers choose reverse mortgages to tap into their home equity, they need to understand the unique terms and features of this product. Our advisory can help those who have already chosen reverse mortgages to plan ahead for loved ones." The website hopes by offering more and more information about reverse mortgages across the top social media websites, more and more seniors and their heirs will better understand the loan.
The website SeniorBankServices.com was originally launched back in March of 2008. Since then, the site has built its solid reputation by providing non bias reverse mortgage information. They also have affiliate agreements with local brokers and lenders to assist those seniors who want to speak with someone about applying for a reverse mortgage. Learn more about the HECM reverse mortgage in Los Angeles, or how to purchase a home using a reverse purchase by contacting the website listed.
About the Company: SeniorBankServices.com is a nationwide reverse mortgage information website that offers reverse mortgage information and connects prospective clients to qualified licensed reverse mortgage brokers and lenders to homeowners in Riverside, San Diego, Los Angeles, and San Bernardino, and throughout the state of California. The company and its partners follow all rules and regulations regarding reverse mortgages. To learn more about reverse mortgage lenders in Los Angeles, or any other loan product, visit the company website.
Phone: (888) 217-6222
Contact: Mason Baxter
http://www.seniorbankservices.com/reverse-mortgage-los-angeles/