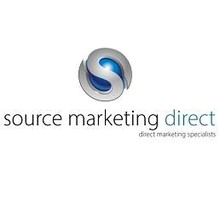 The key to successful public speaking is to look the part and show you are confident, relaxed, energetic and knowledgeable.
London, England (PRWEB) February 02, 2017
In 2013 Mr Montalvo was presented with the award for "Business Owner of the Year" for all of the accomplishments of productivity and growth Source Marketing Direct has experienced since inception over 15 years ago. Mr Montalvo believes that recognising the significance of public speaking and its implications is vital to establishing one's self in any industry, in particular for entrepreneurs such as himself.
About Source Marketing Direct: http://www.sourcemarketingdirect.com/about-us/
Public speaking can be a daunting process in which the individual may freeze in fear from all the faces looking at him/her. Once the fear has taken over, it's tough to come back from and will leave one feeling shy, embarrassed and perhaps awkward afterwards. Research as shown that Glossophobia ranks amongst the highest in human fears, which is perhaps a comforting statistic for those who dread this unnerving process.
In the world of business, showing confidence and pride within yourself and your work is crucial, a factor Hector Montalvo has recognised significantly since starting in sales. Starting as a first generation salesman, Mr Montalvo immediately distinguished himself from other sales professionals with the confidence he carried forward, which brought comfort, trust and confidence from the customers he pitched too. This helped carry Mr Montalvo to the level he is at now and claim his position as a sought after speaker the UK marketing industry.
The key to successful public speaking is to look the part and show you are confident, relaxed, energetic and knowledgeable. Every entrepreneur must carry themselves with confidence to succeed. However, this, of course, easier said than done. So what is the trick to avoiding a dry mouth, quivering voice, red face, and shortness of breath? Mr Montalvo believes preparation, organisation and attitude will no-doubt help people to overcome bad speaking habits. The audience cannot see anxiety seeping through unless the speaker broadcasts the signs, the key is to simply not show it. Relax, says Mr Montalvo, the first step is to prepare. Make sure to practice, research and know the product/information inside out, so there is no reason to worry about forgetting lines, or information, which will only add to anxiety before and during the process. As part of the preparation, he also recommends examining the venue beforehand to check equipment works and to assess venue capacity which will give an indication of how loud to speak in case there is no sound equipment. Before a speech, Mr Montalvo always visualises his intended outcome, as well as how he wants the speech to be received. This means that he must know who is the audience is, meaning he can be conversational, relaxing himself and the audience. Mr Montalvo maintains a happy attitude, a smile and an approachable manner, and because he speaks on things he himself has experienced throughout his career, is able to deliver each message with confidence.. With all these factors in mind, Mr Montalvo never fails to deliver compelling public speeches, and truly believes anyone can do the same. It's just a matter of setting your mind free.
Source Marketing Direct focus on direct, face-to-face sales through event based marketing and business solicitations. The privately owned, outsourced Marketing firm has thrived in the industry, through their belief in entrepreneurial success and professional development, which is highly encouraged and sought after.
Find more information by following @SourceLondon on Twitter and liking on Facebook.