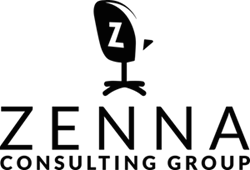 New York, NY (PRWEB) August 07, 2014
Once notoriously private, the hedge fund sector is now becoming more transparent in response to the harsh media attention now being devoted to this once stealth industry. As the scrutiny continues to increase, along with increased demand for transparency, hedge funds have opted to elevate their level of participation in the online ecosystem in hopes to curtail the traditionally clandestine nature of the industry and begin marketing their services to potential investors. While the volume is rising, their level of sophistication and utilization of these channels reveals that there still remains room for growth.
Another important trend is how Google search results are increasingly being used as a key starting point for hedge fund evaluation.
As part of its ongoing research into the niche verticals they serve, Zenna Consulting Group surveyed over 150 US based Hedge Funds with assets over $100m to better understand how this segment of the financial services sector is using online channels for marketing and communications efforts. Here are key findings of this study.
In its research, ZCG discovered that an while an overwhelming 73% of hedge funds surveyed have at least one registered domain of their web properties, only 42% of these domains feature a website that has information beyond the perfunctory "contact" form. Hence, 58% of all hedge funds are still not using their website(s) as marketing tools and provide very little information to their visitors and potential investors.
LinkedIn has historically been a "comfort zone" and the primary (and sometimes only) social media channel used by financial institutions, with the vast majority of financial firms having a moderate LinkedIn presence. This seems to be the case for hedge funds in particular.
ZCG research indicates that nearly 60% of all hedge funds surveyed have a LinkedIn company profile page. However, nearly half of these pages were set up automatically by LinkedIn's auto-content generation software and had no true owned authorship. A properly created and optimized LinkedIn page typically includes a company logo, company history, number of employees, company mission and a link to the company website. However, "bot"-created profiles do not include this level of detail, and as such are essentially inert filler pages that provide little to no value to visitors. In these cases, this leaves the channel occupied but otherwise ineffectual.
Of the hedge funds surveyed, only 30% had a LinkedIn page that was authored and controlled by the company and contained all of the essential company information. Even in these cases, it was common that a company employee, as a record of his/her personal work history, created the rest of the organization's pages; seemingly not verified, authorized or enhanced by the firm itself.
According to the research, 11% of all hedge funds rely solely on their LinkedIn page to display their company's information. Given the statistics mentioned earlier, this does not bode well for a meaningful online marketing effort.
Of all hedge funds surveyed, only 22% had both a fully functioning website and an enhanced LinkedIn page.
Investors rely on the veracity of Google search results as part of their due diligence process in evaluating hedge funds; service providers leverage search in their sales efforts targeting hedge funds, and hedge funds themselves use Google to inform their marketing strategy, collect investment research, and advance the overall quality of their firms credibility.
Taking into consideration that Google continues to play a central role in the discovery and credibility of hedge fund corporate identity, and that a company's corporate website and their LinkedIn page are typically the first two items that will appear in Google's search results for a company's name, these channels are the two most valuable marketing and branding assets that hedge funds should be investing in and maintaining.
About ZCG
Zenna Consulting Group is New York City based boutique consulting agency specializing in developing and executing marketing and online branding strategy with unique focus on Financial Services, Law Firms and Physicians / Medical Practitioners.
http://zennaconsulting.com