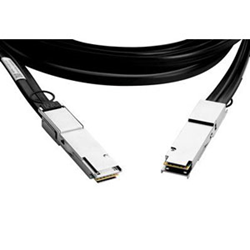 WILMINGTON, Mass. (PRWEB) January 29, 2018
Heilind Electronics, a leading global distributor of electronic components and authorized distributor for 3M, recently added the manufacturer's QSFP28 9Q Series direct attach copper cable assemblies to its growing inventory of interconnect and cabling products.
Available with custom EEPROM mapping, the QSFP28 cable assemblies deliver speeds of up to 100 Gbps while virtually eliminating high-frequency resonance. They are also highly flexible and allow for bending with minimal to no impact on performance. A key feature of the assemblies is the low profile design; this not only enables efficient routing in tight spaces, but also allows the cables to be stacked and bundled in configurations that optimize airflow.
Along with their excellent routability and cost-effectiveness, the QSFP28 cable assemblies are RoHS-compliant and follow standard industry protocols. This makes them a popular choice when connecting switches and servers in high-speed equipment.
Visit Heilind's website for more information about 3M's 100 Gbps QSFP28 Direct Attach Copper Cable Assemblies, 9Q Series.
About Heilind Electronics
Heilind Electronics, Inc. (http://www.heilind.com) is one of the world's leading distributors of connectors, relays, sensors, switches, thermal management and circuit protection products, terminal blocks, wire and cable, wiring accessories and insulation and identification products. Founded in 1974, Heilind has locations throughout the U.S., Canada, Mexico, Brazil, Germany, Singapore, Hong Kong and China. Follow Heilind on Facebook at facebook.com/Heilind and on Twitter at twitter.com/Heilind.