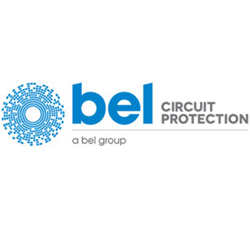 WILMINGTON, Mass. (PRWEB) February 08, 2018
Heilind Electronics, a leading distributor of electronic components, has added Bel Fuse to its existing Bel franchise. As a globally authorized distributor for Bel Fuse, Heilind will now stock a wide range of the manufacturer's circuit protection products – including SMT (surface-mount technology) fuses, resettable PTC (positive temperature coefficient) devices, glass and ceramic tube fuses and fuse clips.
The new line will complement Heilind's existing Bel offerings, which include connectors, cable assemblies, ICM (integrated connector modules) and discrete LAN (local area network) magnetics.
"The Bel Fuse franchise will allow our customers to choose from an even greater selection of circuit protection solutions," said Anthony Traniello, Supplier Business Manager, Heilind Electronics. "This is an area in which Heilind is rapidly gaining recognition."
About Bel
Bel (http://www.belfuse.com) designs, manufactures and markets a broad array of products that power, protect and connect electronic circuits. These products are primarily used in the networking, telecommunications, computing, military, aerospace, transportation and broadcasting industries. The company operates facilities around the world.
About Heilind Electronics
Heilind Electronics, Inc. (http://www.heilind.com) is one of the world's leading distributors of connectors, relays, sensors, switches, thermal management and circuit protection products, terminal blocks, wire and cable, wiring accessories and insulation and identification products. Founded in 1974, Heilind has locations throughout the U.S., Canada, Mexico, Brazil, Germany, Singapore, Hong Kong and China. Follow Heilind on Facebook at facebook.com/Heilind and on Twitter at twitter.com/Heilind.