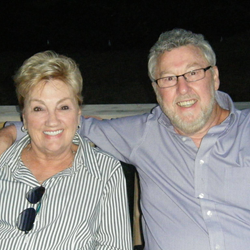 I believe home is where your story begins and where everything happens.
Greenwood, IN (PRWEB) May 14, 2015
Helen Ellis, an associate broker at Century 21 Scheetz and part of a real estate team with her husband Gene, called the Ellis Team, is proud to announce that in addition to residential real estate, she is expanding more into the commercial real estate arena, just five years after obtaining her license in 2010.
"I believe home is where your story begins and where everything happens," said Helen. "In turn, a commercial space is where your business begins and where your financial security happens. It will be my job to help you find the perfect commercial property, so you can do your job."
Although, Helen's current license allows her to sell commercial real estate, in order to better serve her clients and expand her business, she is taking classes through Century 21 University, a comprehensive education and training platform. In the meantime, her residential career is thriving, and Helen has a hot new listing -- a stunning Victorian home in the historic section of Rushville, IN. The home is updated, yet retains a lot of its original charm.
"If you want a home with character, then be ready to fall in love," said Helen. "The woodwork is outstanding, the living room has leather-covered walls, there is a large wraparound front porch of white oak and a Victorian glass conservatory. It is really one of a kind."
In addition to selling real estate, Helen is also a supporter of the Century 21 Scheetz Charitable Foundation, a non-profit organization committed to helping the community. The foundation, which was founded in 2003, provides emergency relief for victims of fire, crime and other casualties in the community. "The truly selfless Century 21 Charitable Foundation not only offers housing opportunities for the less fortunate, but supports other charities that strive to improve our community," said Helen.
About Helen Ellis, Century 21 Scheetz
Associate broker Helen Ellis is focused on selling a client's home so that they can move on to the next chapter in their life. She helps first-time buyers find the perfect house to call "home." For more information, please call Helen at (317) 987-8129 or Gene at (317) 987-8987, or visit the Century 21 Scheetz office at 821 N. State Road 135, Greenwood, IN 46142.
About NALA™
The NALA offers local business owners new online advertising & small business marketing tools, great business benefits, education and money-saving programs, as well as a charity program.
PR Contact:
news(at)thenala(dot)com
805.650.6121, ext. 361