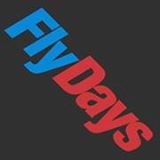 Don't forget to bring a camera with this exciting helicopter flight.
(PRWEB UK) 2 February 2014
FlyDays.co.uk has just announced a new "12 Mile Helicopter Thrill Seekers Flight Special Offer." Guest passengers will view the glorious English countryside from 1,500 feet.
Upon arrival to the helicopter airfield, guest passengers will check-in with the ground crew and receive a full safety briefing before their flight. Once on board the expert commercial helicopter pilot will give a thrilling demonstration of the helicopters manoeuvrability. The pilot will guide the aircraft to the 12 mile flying circuit that features breath taking views and scenery. Guest passengers will enjoy the spectacular views from an altitude of 1,500 feet so they are recommended to bring a camera to record this memorable event. Once they have completed the flight circuit, guests will have plenty of photo opportunities with the helicopter when they land. The exciting helicopter flight is available at airfields throughout the UK. Locations include:
Midlands:
•Warwickshire
•West Midlands
Scotland:
•Central Scotland
•Lothian
•Tayside
South East:
•Buckinghamshire
•Essex
•Hampshire
•Surrey
South West:
•Cornwall
•Gloucestershire
Wales:
•Dyfed
•Powys
Dan Jones, the Operations Manager from FlyDays.co.uk said "Don't forget to bring a camera with this exciting helicopter flight."
To find other special offer packages throughout the UK, please visit the Airfield Locator section of the FlyDays.co.uk website.